Elantis Premium Funding reveals biggest challenges | Insurance Business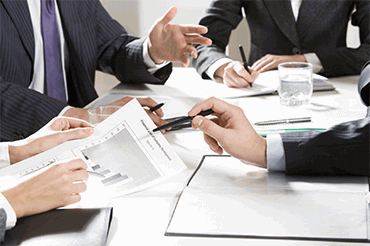 Rising insolvency rates are having a knock-on impact on the premium funding market – however, brokers and funders can work together to help clients, an expert has said.
With recent
ASIC
data stating that insolvency numbers had risen 28% in the quarter ending June 2017, Rebecca Capes, the recently appointed Queensland state manager of Elantis
Premium Funding
, said that funders and brokers can work together to support clients in trying times.
Search and compare insurance product listings for Financial Institutions from specialty market providers here
"We are sadly seeing a lot of companies going into administration which causes a flow on effect to surrounding businesses and therefore we are at risk of defaults and losses," Capes told Insurance Business. "In the default process, when that starts happening, we need brokers to be in constant communication with their clients.
"We are very flexible and understanding. If they are having trouble we just need to know about it so we can put the right procedures and payment plans in place to get them back up and running."
Capes said the funding industry also faces challenges as more companies become cash positive - but brokers can still highlight additional benefits of funding policies that clients may be unaware of. For example, brokers should look to educate clients on the benefits of fixed-rate terms which protect clients from market fluctuations as funding offers more than just cash-flow benefits.
"There is no additional security required for the loan as the insurance policy acts as the security, the interest charges are generally tax deductible and funding won't impact the ability to utilise an existing line of credit with a bank," Capes continued. "They [clients] can utilise that line of credit or cash on hand to generate additional revenue for their business."
With prices rising throughout the insurance industry, Capes noted that Elantis has recently seen an uptake in businesses utilising funding.
"If the insurance rates are rising, it makes premium funding much more attractive for the customer," Capes continued. "There is a lot of scope and opportunity out there."
Related stories:
Elantis Premium Funding hires new state manager
Elantis Premium Funding names new business development manager