Election 2013: What does it mean for insurance? | Insurance Business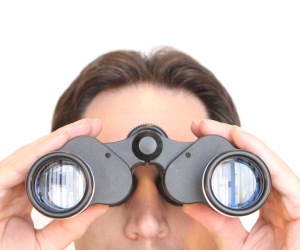 In the final week before the Federal Elections, political polls suggest it will be a clear-cut win for the Coalition. According to Monday's Gary Morgan Poll, the Coalition is the frontrunner to with the election race, leading with 52%. Labor is a close second with 34%, and the Greens are trailing behind with 11%.
But who do brokers think will win and will it make any difference to the insurance industry?
Who is most likely to win and what potential changes could they make that will impact the insurance industry?
David Coe, manager of Northwest Insurance Brokers:
Our national debt is extremely high under Labour who tends to take from the public purse and spend like it is Christmas whereas, the Coalition which was led under John Howard seem to have a better grip on expenditure and the touchy subject of border patrol and immigration. I think the Coalition will win this government election.
Phillip Smith, director at Central Insurance Brokers:
The Coalition. The interim burst of popularity of the returned Prime Minister is merely entertainment value for social media channels and no more than a puppet protest by swinging voters. By giving the clown some air time the wining voters hope to see and more appeal by the liberal leader. The reality is as we draw closer to vote day the numbers will show a devastating landslide away from Labor party.
No forecast on potential changes. The legacy for the liberal party is to cut waste, in dealing with this change is hardship and that induces man made perils.
Jeff Forbes, director of Consolidated Insurances:
I cannot see the Coalition losing the race at this time. I think there has been too much focus on the regulation of the industry over the last few years – more benefit would be had for the general public with a revision of funding for risk mitigation infrastructure and mapping efforts.
Kay Jackson, director at Simplex Insurance Solution:
I think it will be very close. The incoming government is likely to establish/Increase import tariffs to protect Australian manufacturers, reduce taxes for business and keep super at 9% or government will fund the increase.
Kirk Cheesman, managing director of National Credit Insurance Brokers:
Government will place pressure on local State and Territory Governments to reduce or remove Stamp Duty attaching to Insurance premiums. In relation to trade credit insurance, many other governments around the globe provide incentives for SME businesses to purchase trade credit insurance. The Australian Government should consider following these incentives for both domestic and export credit risks.
What's your view? Have your say in our industry poll now!