Election 2013: Who's got your vote? | Insurance Business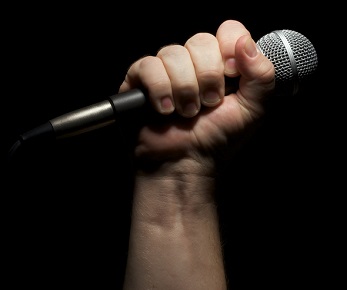 The Federal Election is just days away and it comes as no surprise that political parties are pulling out all the stops in a last–ditch attempt to secure votes.
Prime Minister Kevin Rudd last week formally launched Labor's campaign with a promise to give tax breaks to small business and to create a new jobs and training agency if re-elected but have his promises and pledges come too little, too late? Here's what some of you think.
Which party would make the best government for the insurance industry and why?
Kay Jackson, director of Simplex Insurance Solutions:
The Coalition – I think hard decision need to be made and the Liberal Government is more business minded.
With manufacturing dying, mining suffering in Australia the 9.25% super and FBT changes on business cars really putting the pinch on small business, I feel the labour party is out of touch with small business it is time for a change.
Jeff Forbes, director at Consolidated Insurance:
I can only put forward the Coalition as the best government for the insurance industry. Labour has caused enough angst for the financial services sector through FOFA this year, and general brokers do not realise how lucky they are to have been unscathed to this point relative to their brethren in the financial planning / life insurance industries.
Phillip Smith, director at Central Insurance Brokers:
The Liberals - We like most competent professional Insurance brokers exist for the target client of business and therefore our focus is what's best for business, without an efficient business enterprise we cannot optimise and achieve. History shows it is only the liberal party that delivers meaningful success in support of business enterprise and in so doing will collaborate with supporting industries and therefore our Industry will be best served by the Liberal party.
Kirk Cheesman, managing director of National Credit Insurance Brokers:
Whichever party is in government next, they need to stimulate the building, construction, steel and manufacturing industries to reduce the level of company failures in these sectors.
Robert Cooper, director of Cooper Professional Risks (RC):
Neither party is that keen to provide more funding into disaster mitigation while there is a deficit, yet just like health and education, this would be a very wise investment.
There is a perception that a change of government will create a new confidence in the economy and there probably will be for a short period. The Coalition says it will return to surplus quicker and scrap certain taxes, therefore you would expect a Coalition government to slash thousands of Public Service jobs in the guise of "cutting back on Labor waste" or "the Treasury figures we have inherited are worse than expected". They also have to pay for their promises and we do not know where they will generate the revenue for this. An increase in the GST? We have already seen the Queensland State Government increase Stamp Duty from 5% to 9% on Claims Made policies.

What's your view? Have your say in our industry poll now!