Employees leaving insurer in acquisition aftermath | Insurance Business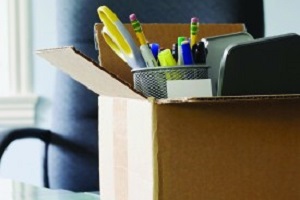 IAG
has responded to claims that a number of Lumley employees have been leaving the company since it announced it would acquire Wesfarmers' underwriting business, saying it is "a small number of departures".
Industry insiders tell
Insurance Business
that a number of employees are leaving due to uncertainty and concerns that the Lumley brand will be lost.
They say staff have been leaving over the past six months since the acquisition was announced and on 1 July – the day after the sale was completed – many staff were particularly distressed.
One source said: "Lumley staff came into work on the 1 July 2014 and received a message saying 'Welcome to IAG, your new owner' without any warning and many got a bit upset about it."
When
Insurance Business
approached IAG for comment on the claims, a spokesman said: "There has been a lot of positive engagement between the businesses, and while we're aware of a small number of departures, we don't believe it's above what we would usually see in the business."
IAG would not confirm how many staff had left or what roles they had departed. It also declined to answer questions on the Lumley brand or what will happen to Lumley Australia CEO John Nagle.
On Friday,
Insurance Business New Zealand
revealed that the Lumley New Zealand CEO John Lyon had resigned from the business.
However IAG did confirm that it has created a joint integration team made up of people from IAG and the Wesfarmers underwriting business.
It added: "IAG and Wesfarmers Insurance Underwriting have been working very closely together since the acquisition completed on 30 June.
"Our focus in the first one hundred days is to deepen our understanding of the businesses we've acquired, and this will inform decisions for bringing the best of our organisations together."
A broking source told
Insurance Business
that it is normal for staff to leave companies when they merge and said he himself had done so.
"People see the writing on the wall and look for other opportunities rather than waiting around."
However, another said he has spoken to key
CGU
staff members and they are "excited" about the future.
"As far as I know the IAG staff and the CGU are actually really excited about the merge and what it can do for their capabilities.
"My discussions with several key CGU staff there is nothing but optimism about being able to make the best of both worlds. Some of the systems and procedures that Lumley have are a fresh approach on IAG's already very advanced systems."
In any event, brokers tell
Insurance Business
they look forward to the merged businesses and the opportunities that will emanate from them.
One said: "I would love it if the business has the scale, underwriting and re-insurance support to write some of the specialist business I am involved with that would complement our Lloyds facilities, divest the premium pool and provide greater opportunity for unique Australian business to secure local support."
The news that John Lyon had departed Lumley's New Zealand business came only a short time after it was announced
OAMPS Australia CEO Mike Cutter
would step down from his role at the end of July, following the acquisition by Arthur J. Gallagher.