Ex-broker spearheads pro-bono crusade for bushfire victims | Insurance Business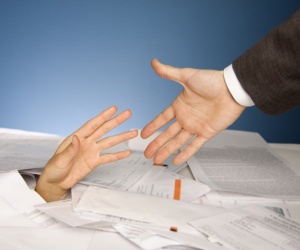 A former Melbourne insurance broker and an army of intermediaries will be travelling around NSW next week offering free help and advice to policyholders affected by the bushfires with the insurance claims process.
Kate Fairley, director of Get Informed, and four brokers, including Julie Lonard of 1st Choice Insurance Services and Ian Hewitt of Ian Hewitt & Associates, will meet with victims across the state to help them through the policy claims process during this difficult time.
The group will travel to the areas with the most property damage first - Winmalee, Katoomba and then Lithgow – before visiting other affected areas. Fairley will be speaking to local media and organisations in those areas to promote the campaign.
"Right now it's still very raw, there's a grieving process they have to go through and while they may have lodged their claims, most people won't be quite ready to start putting the pieces back together just yet," Fairley said.
"The worst part about any event like this is not knowing the process, not knowing what your insurer is going to do [...].We have an opportunity to help them, to walk them through the process and answer their questions about how their policy will respond. We need to take advantage of the opportunity while people care about insurance."
As part of the campaign, Fairley has designed informatively-branded Get Informed bottles of water, below, to give away.
The water bottle advertising directs people to Get Informed's 'contact us' webpage, which has a 'pro-bono NSW Bushfire assistance' option. Fairley will directly contact the person to establish their specific needs and answer their immediate questions. With their permission, Fairley will tell them the name of the broker who will be in touch as an ongoing contact for them over the next few months; the broker will receive a copy of the enquiry email along with summary notes so the broker knows exactly how they can assist.
Explaining why her brokerage joined the campaign, Julie Lonard said: "It is important as brokers who are closest to the bushfire affected area, that we provide any assistance possible, in the hope that the community can see what an incredible role the insurance industry plays in rebuilding the area after a disaster such as this.
"It is also to our benefit as brokers to promote the services that we can offer over and above that offered by direct insurers in providing support and advice throughout the claims process."
So far, Fairley, who also works two jobs as well as studying and running the nascent Get Informed campaign, has footed much of the cost of the campaign, spending hundreds of dollars of her own money. She is now appealing to the pockets and passion of the insurance industry to contribute money for the campaign, and staff to join her on the tour. To contribute to Fairley's campaign, visit: http://startsomegood.com/nswbushfiresupport