Exclusive: Insurer heads south and west to expand business | Insurance Business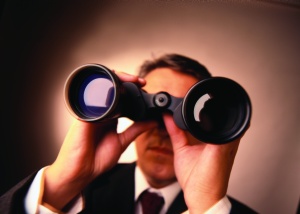 Specialist insurer Ansvar is to focus on boosting its customer base in Western Australia and South Australia across its five key segments – faith, heritage, care, community and education.
This comes hot on the heels of appointing Matt Abslom and Jason Nili to the two newly created roles of deputy general manager, Southern; and deputy general manager, Northern respectively. It also follows three appointments to its senior management team in September.
In an exclusive interview with Insurance Business at the 2013 NIBA Convention, Ian Ireland, general manager of sales, whom will manage the pair, revealed the appointments were part of a wider plan to get closer to its customer base as well as increase it.
"We are trying to spread our footprint in Western Australia and Southern Australia across all our five segments. Although we are keen to grow our base across the country, these two states present particular opportunities.
"It's about getting closer to our customers and broker, and demonstrate to them that we are there for them on a local basis. We want to understand those particular regional nuances. States differ according to legislation and risk."
As a result, Ireland told Insurance Business that the insurer wants to boost its sales team, including area sales managers in Western Australia, one in Brisbane, two in Sydney and two Melbourne, who will work on building relations with brokers.
The insurer, which is close to becoming a broker-only model, is also eyeing up plans to expand further in the care sector due to the ageing population.
However, Ireland explained that Ansvar has received an influx of enquiries from organisations working with chidren, across its five segments, due to the Royal Commission of Victoria's inquiry into institutional child sexual abuse.
"We are getting more enquiries from organisations across the segments where they have an exposure to children," he added.