Exiting SLE chief on what he'll "forever be proud of" | Insurance Business Australia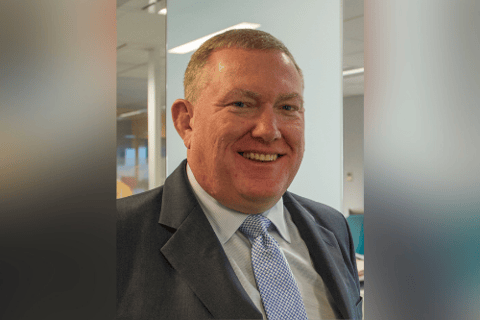 Brad French (pictured), who splits his time between Sydney and Hokkaido, will soon be back in Japan for a break, after he wraps up more than two and a half decades at sports, leisure, and entertainment underwriting agency SLE Worldwide Australia at the end of 2021.
SLE, which includes Pacific Underwriting (PU), was acquired by French in 2008 through a management buyout. In 2017, he cashed out by selling the business to London-headquartered specialist insurance group Chaucer. Now, the outgoing managing director is saying goodbye to the world of managing general underwriters (MGUs).
"Everyone thinks I'm going to go and start up another SLE," he told Insurance Business. "I've got no interest in doing that. I think at some stage in the future I'll get involved in insurance in some way, shape, or form, but not in an agency.
"I think I've still got some things to offer insurance. I'm not so sure insurance does it that well. With some broking clients and some clients themselves, I might be able to help them or help young people. I think we've got to teach our young people to do things a bit better and not be followers like so many people are. I'll take a view next year and have a look."
Between then and his next move, French will spend time in what he called his "special place" in Japan, where he will be thinking not of premiums and loss ratios but about skiing.
French, who joined SLE – owned by Aon at the time – in 1996, conceded that it had not been easy running an MGU. The industry stalwart, however, will fondly remember how he navigated the hard market that followed the collapse of HIH Insurance in 2001.
"Then we had the World Trade Center [attack], and we had some catastrophic events here in Australia that caused a withdrawal of capital in the insurance market that was never seen before," recalled French. "And so, for agencies being able to survive, it was tough. And that was probably the toughest thing I ever had to do.
"I spent days and weeks on aeroplanes around the world trying to scrape together capacity, and we were able to do it and survive. And I think that leads into the biggest thing that I'm proud of. A lot of agencies chop and change security. At SLE and PU, we've had the same security for virtually the whole period I was there."
He continued: "I'm very proud of that, because you know what that means. That means we made the money. As an agency, if you don't make money, you get chopped. And we've kept the same security, whereas some of our peers chop and change as they lose money. That's something that I'll forever be very proud of, and that's a testament to everyone that works with us, too."
In French's view, that previous hard market was "absolutely" harder than the present-day one "by about the power 10". He said the current one is a correction, while the HIH debacle was more an issue of capital.
"There was no capital around; there was no more money," asserted the SLE boss. "There is so much money around at the moment that if you can put up a business case, you can get money. There was no money then. The money had been sucked out of the market."
French believes that the insurance industry, at present, is faced with a different challenge.
He told Insurance Business: "The biggest challenge, I think, is that insurance has to improve its use of data to make decisions on underwriting and capacity allocation. I think we are still living in the past in the way that we look and analyse data, and the systems that insurers use are terrible.
"And while the computing side of things – the technological side – you can build, the biggest issue is the change management side, or the attitudinal change, from the management of these insurance companies downwards. Because you can build the system, but if the people aren't going to use it there's no point. And data is quite confronting – you can hide behind data, or you can use it to your advantage, and that's the big challenge to insurance."
As for the company he will be leaving behind, French had this to say: "I feel very comfortable that the business is in a position to keep going. I'm very proud of what we've achieved at SLE, and it's time for me to move on and do something different."