Expert reveals cyber 'game changer' | Insurance Business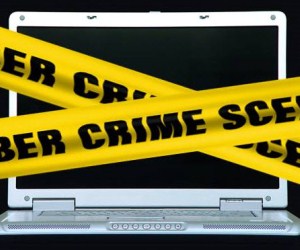 A cyber insurance expert has revealed what he believes could be a "game changer" for the Australian market.
HWL Ebsworth partner, Andrew Miers, told the
Australian Financial Review
that one aspect of government regulation could dramatically increase the take up of cyber insurance in the Australian market, much like it did in the United States.
"Some think the proposed introduction of mandatory data breach notification laws by the federal government could be a game changer, much as it was in the United States, where similar laws have fuelled the cyber insurance market there for the best part of a decade," Miers said.
"Breach notification laws create greater compliance costs, which companies may seek to insure, but also generate more information about data breaches and cyber risks, and hence a greater pool of actuarial data to enable a cyber insurance market to mature."
Miers noted that the development of cyber insurance and the increase in knowledge around the coverage should see an improvement in data and cyber protection thanks to an increased awareness.
"It's a bit like the way that the growth of property insurance saw an improvement in managing fire risk exposures in buildings. Back then it was bricks and mortar, now it's risks in the online world," Miers said.
Partner in financial services at K&L Gates, Jim Bulling, also gave his advice to business owners' looking to up their cyber coverage as he stressed it works better as a standalone product.
"Don't try to bolt it on to existing professional indemnity, directors and officers and third-party policies. The definitions, exclusions and what's covered just doesn't work," Bulling said.
With an increase in activity in the cyber market, Bulling's believes that brokers and business owners may hold the upper hand when it comes to cyber insurance as many insurers vie for the emerging risk.
"The insurers are keen to get into this new space. They will negotiate."