Family-owned premium funder eyes up the bigger boys | Insurance Business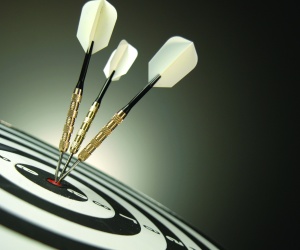 Family-owned premium finance company
Premium Funding
is targeting larger players for acquisitions, it has revealed.
The company has increased its debt facilities by $100, to facilitate future growth plans of larger rivals.
Ross Hayward
, director of Premium Funding said: "We are fairly optimistic about our own company's performance and by putting that system in place, it gives us some good room to grow.
We are very open to potential acquisitions and we've had several conversations with large funders around purchasing their businesses. It's a great position to be in."
He added: "There are no smaller funders that we would look to buy."
Hayward said the business has been viewed as the underdog but its growth suggests otherwise.
"Our growth shows that the market is increasingly looking for alternatives to major bank or insurer/broker owned premium funders. This is driven by a strong demand for flexible payment terms and product innovation," Hayward explained.
"As an independent business, we've been the underdog for many years and a perception in the past has been that we're a boutique funder.
"It was probably because we are a family-owned and the industry is dominated by the large multinationals. There was a perception that privately-owned funders can't compete with your Macquarie's and Hunter Premium Funding but we are certainly working to change that. The word is spreading that we are another option and in some cases a better option than some of the larger bank or insurer-owned funders. Word of mouth is one of our biggest referral sources."
Hayward said the company's "service and product innovation" distinguishes it from major funders.
"The future of the product is automation. Our systems allow us to move on any recommendations we have from brokers. One of the biggest things that we push is service, and making sure we are out there seeing the brokers on a consistent basis and understanding what they need from us."
He added: "Our management structure is very nimble so we are able to move quickly with ideas and get things done quickly for brokers. When brokers want to speak to the owners, they can, and we can relate brokers as business owners ourselves."