Family-run brokerage to expand service offering as it reaches 40 | Insurance Business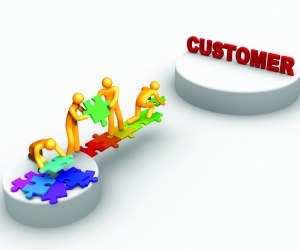 Commercial insurance broker Comsure, which will this week celebrate its 40
th
anniversary, is looking to build on its success by providing more client services in-house such as risk and claims management.
Comsure has built up the business over the years by "gravitating towards the unusual and complex risks" and has grown its manufacturing and construction portfolio over the years. Now looking to the future, it plans to provide more in-house services for clients, expanding into financial planning, risk management and claims management that will be separate to its broking activities.
CEO Stephen Hamill told
Insurance Business
: "We intend on building the fence around the client to offer more fee for service options. Focus on the future is based on being adaptable to client profiles and awareness of emerging risks. We don't have a strict model as each client in their own industry requires personalized service. We need to keep our eyes and ears open to the flexibility and sometimes volatility of the market."
He added: "As the economy changes so does the clients risk profile and the challenge we have not only as a brokerage but an industry is identifying the areas of change and becoming a leader in developing those changes. Most of these changes will emanate from where the changes in the clients procurement and customer supply chains and how best to underpin those."
Comsure will celebrate 40 years of trading on Friday with a celebration with clients and key insurance professionals at the Gallery of Modern Art in Brisbane. The night will be hosted by Channel 7 anchorman Bill McDonald and include an art auction to benefit two major clients charity organizations, Act for Kids and Multicap. Hamill will donate his own artwork for auction.
Terry Hamill, company chairman and founder, started the company in 1974 and the family has continued to run the business.
Stephen Hamill said the key to the brokerage's longevity is "living and breathing the ups and downs" with their clients.
"The majority of Comsure's growth has emanated from organic growth and client referrals over the past 40 years based on this formula," he added.