Far Our Friday: Piledriving policies | Insurance Business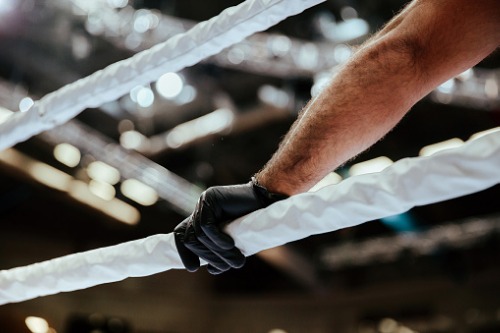 Just a few weeks ago, the web was abuzz with the news that WWE wrestler Kane was hanging up his mask to take up a new role: Mayor of Knox County, Tennessee.
This wasn't a huge shock for those who have kept track of Kane in recent years – or Glenn Jacobs, as he's known outside of the squared circle. Jacobs has long been known for his association with libertarian political causes, and looks set to bring some of that approach to his new role, despite running on a Republican platform. WWE boss Vince McMahon – a campaign donor to Jacobs – is also a noted Republican supporter.
But what's not as well-known about the Big Red Machine is that he actually owns and operates an insurance business in Knoxville alongside his wife – Jacobs Insurance Associates, LLC. Seems he's a more difficult opponent to…pin down…than anyone might have guessed.
After all, who better to advise you about insurance than someone who's spent decades being thrown around in pretty much every way conceivable?
That said, some of the Facebook reviews should be taken with a grain of salt. One 5-star review notes that a person seeking insurance "Went for a meeting with the owner and his brother and ended up suffering a Tombstone Piledriver and a Last Ride through a flaming table," while another relays being slammed through a wooden table that was "suspiciously set up" in the corner of the room.
How Jacobs will balance his triple role as the Devil's Favourite Demon, insurer and heading up Knox County remains to be seen, but for the moment his focus seems squarely set on the Mayoral chair.
But with WWE's annual pay-per-view Hell in a Cell coming up this weekend, it's entirely possible that he may make a surprise appearance in the ring.
Kane's long-time onscreen brother, The Undertaker, is yet to make a statement on Jacobs' new role.