Far Out Friday: Airbnb isn't all it's cracked up to be | Insurance Business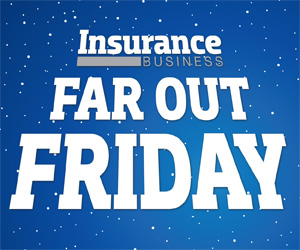 When 33 year-old Poonam Sandhu rented out a spare master bedroom in her Watsonville, California home, she expected to earn a little extra money – not spend it.
Sandhu found a couple though Airbnb who paid for two weeks of accommodation. When the online reservation ended, the couple asked if they could begin paying on a day-to-day basis in cash, claiming that they were waiting for a pay check,
ABC News
reports.
The homeowner agreed, feeling that she had no reason to distrust the couple since they had been diligent about payments in the past.
But then the couple began fighting loudly behind closed doors and using her belongings. They also started to provide rent intermittently, then ceased payments altogether.
Finally, when the police came to intervene in one of their fights, she asked them to leave.
The couple refused.
"They started to sprawl themselves all over the place," Sandhu told
ABC News.
Airbnb declined to help her, arguing that her insurance protection ended when she stopped using their platform and switched to cash.
The damages began to escalate, and at one point Sandhu had to stay at a friend`s house because a strange sewage problem caused the pipes to clog and required her water to be shut off for three to four days.
Due to California law, she couldn`t simply evict the "nightmare" renters.
"Once someone's been inside your house for more than 30 days, they're considered a tenant," attorney Leo B. Siegel told
ABC News
. "They're entitled to 30 days' notice before you can even file the lawsuit."
Finally, she offered them over $1,000 to leave. They accepted, but she has a long way to go to clean up their messes.
"This is my home," Sandhu said. "It`s bad."