Far Out Friday: Australia's worst drivers revealed | Insurance Business Australia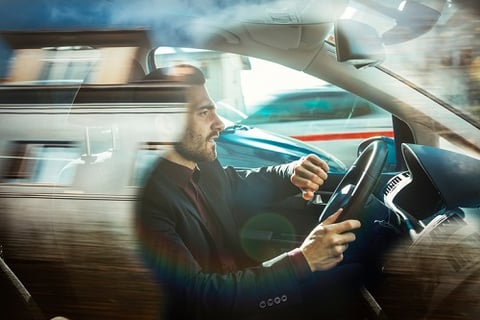 A survey from fleet management firm TomTom Telematics has found that sports car and SUV drivers are considered the worst on Australian roads.
The survey questioned 1,000 Australians with a valid driving license to identify the worst drivers across the country. Thirty-two per cent of those surveyed identified sports car and SUV drivers. Truck drivers rounded out the podium with 29% of respondents noting them as the worst, while motorcyclists (29%) and utes (28%) also made the top five.
At the other end of the spectrum, the most polite drivers on the road can be found in small cars, according to 28% of respondents. Sedans follow on 20% with buses in third on 12%.
The survey also identified the most annoying trait for drivers on Australian roads as forgetting to indicate, with a whopping 78% of respondents calling it their biggest driver behaviour gripe. Veering in and out of lanes peeved 65% of respondents, while jumping the queue at an intersection annoyed 61%.
The survey aims to help fleet managers deal with the risks associated with company cars as the survey found 52% of motorists had been put in a dangerous position by commercial drivers, Fully Loaded reports.
Some 77% of respondents said that they would be less inclined to do business with a company whose drivers are unsafe or discourteous.
"I think business owners may be surprised by the results of this survey and the extent to which poor driving standards can impact their companies and reputations," Christopher Chisman-Duffy, TomTom Telematics Australia sales manager, said, according to Fully Loaded.
"This is going to become an important factor for business, as consumers increasingly expect services delivered directly to their door."
Related stories:
Far Out Friday: Sacked undie protestor reveals insurance career change
Far Out Friday: The $20k flea bite