Far Out Friday: Brokers predict Santa's insurance costs | Insurance Business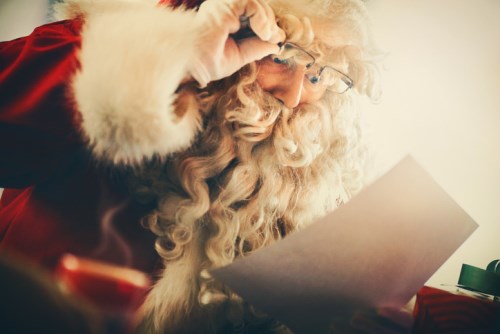 Insurance brokers have calculated that if Santa wanted to safeguard himself by taking out insurance he would face costs of around $48 million.
British firm Towergate Insurance brokers carried out the exercise as a festive way of giving themselves a bit of promotion.
The brokers deduced that Mr Claus would need at least nine insurance policies to support his gift-giving, mince pie-eating journey around the globe.
These would include non-standard home insurance, goods in transit, public liability, and reindeer's vet insurance to ensure his sleigh-pullers were in good health.
Drew Wotherspoon of Towergate said being Father Christmas was clearly a risky role.
"We've drawn upon our years of expertise and knowledge to estimate the kinds of policies he'd need if such a role did exist," he said.
"We love creating flexible policies for the more unique individuals and businesses out there, and if we were ever asked to insure the real Father Christmas, his advanced age, speedy delivery schedule, high value gifts and chimney and roof-hopping activities all need to be accounted for."
While the sky-high premiums are about as achievable as the jolly red-suited figure is real, it's not the first time an insurance outfit has seized on Santa to get a bit of publicity.
American insurance website Insure.com produces its Santa Index every year which works out what Santa should be paid according to the breakdown of tasks included in his role.
These ranged from investigator (to find out if you've been good or bad), running the workshop, distributor (placing gifts under the tree), snow plough driver and labour negotiator (dealing with the elves).
Santa's total salary, using data from the Bureau of Labor Statistics, worked out to be $202,211, up 2.2% from last year, and while he didn't secure the 3.1% increase that the average US employee received, he's still earning nearly three times higher than the national average wage.
Insure.com also surveyed 1,000 respondents for their thoughts on Santa's salary with 18% thinking he should earn more than $400,000 and 8% believing he shouldn't receive any salary because he does it 'out of the goodness of his heart'.
Regardless, he still wouldn't be able to afford those insurance premiums either way!
Related stories:
Pet insurance millionaire's $1.87million Take That concert
Uninsured, over the limit and stuck fast on the tram tracks