Far out Friday: Car thief brings down victim's insurance costs | Insurance Business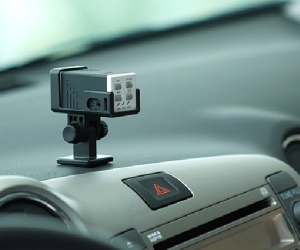 When a car is stolen the victim rarely expects the thief to leave it in one piece, much less inadvertently help with their insurance costs but for one lucky or unlucky (depending on how you look at it) British teenager that's exactly what happened.
Seventeen-year-old Alex Cooper was understandably distressed when a thief stole his first car, a limited edition Vauxhall Corsa.
But Alex had the car installed a 'telematics' black box device called i-box, which tracks the driving behaviours of the driver and uses the data to assess their premiums. The device also has a GPS feature.
Alex was able to track the car down using GPS. Three hours after the thief had taken the car was found abandoned nearby his home - and it emerged that the criminal had scored 10 out of 10 for safe driving, the
Manchester Evening News
reported.
Alex, however, had only managed 7.9 driving to work that morning.
His insurer Carrot says he can keep the thief's points, which will contribute to his overall driving score, giving him the chance to earn cash rewards.
The car's passenger side window was smashed and the ignition was tampered with. The vehicle will cost around $4,000 to be repaired.
No arrests have been made in connection with the theft.