Far Out Friday: Crooked cop facing jail for insurance fraud | Insurance Business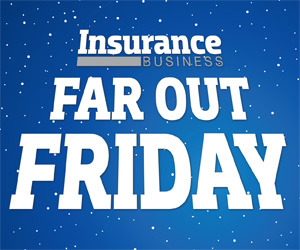 A car-loving former New York cop who made repeated false insurance claims of damage or theft to fund his purchase of luxury cars has taken a plea deal in a US court, whilst prompting a stark warning from a top law enforcer.
Disgraced officer Jose Urena, 33, who was with the 25
th
Precinct in East Harlem, pleaded guilty to charges of scheming to defraud and insurance fraud in exchange for 2-6 years in prison.
Urena admitted he staged an accident in The Bronx between his 2009 Mercedes-Benz ML-350 then within a year claimed his next Mercedes, a 2007 ML-350, had been stolen, just one day before its lease was to expire.
The second Mercedes turned up the next day, burned out in a red light area of The Bronx, according to attorney general Eric Schneiderman's office.
Urena admitted in Manhattan Supreme Court to claiming a total of US$60,000 in bogus damages in four separate frauds involving three cars, the
New York Post
reported.
As part of the same deal, Urena and his father are expected to surrender to the attorney general's office in the coming weeks over allegations of mortgage fraud, said assistant attorney general Nina Sas.
The thieving officer, who resigned from the NYPD after nine years on the force, had already pleaded guilty to felony falsifying business records in Westchester county for lying on paperwork he filed related to the insurance claims in exchange for 1-3 years in prison, authorities said.
The charges prompted condemnation from attorney general Schneiderman. "This elaborate scheme was a brazen attempt to game the insurance system for profit," he said.
"This conviction sends a clear message: there must be one set of rules for everyone, including those sworn to uphold the law."