Far Out Friday: Do you have virgin birth insurance? | Insurance Business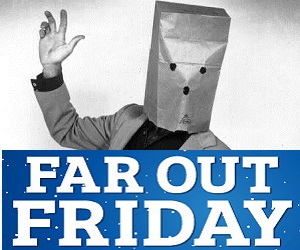 Brokers offer a wide range of insurance products, but there may be some that you haven't considered – like virgin birth coverage.
One British insurance company came to the rescue of three Scottish sisters who were all single (and presumably still intact). This trio were concerned about the cost of raising the Son of God should one of them be selected to give birth to the Messiah.
The insurer donated the modest annual premium to charity, with the promise that it would pay a substantial benefit should it be proven that the child was immaculately conceived.
But the coverage was never put to the test however, as no claim was made before the arrangement became public and people began voicing their concern about the sacrilegious nature of the idea – forcing the insurer to cancel the policy.
Some other strange coverage includes alien abduction insurance.
Although there are several insurers prepared to issue such insurance, Lloyd's – the world's largest specialty insurer – has sold more than 40,000 alien abduction policies, among those actress Shirley McLean.
Most companies ask that for you to put in a claim you must pass a lie detector test, supply a video of the abduction or have a credible third-party witness.
Unlike the virgin birth insurance, one Florida insurer has paid out two claims – but the settlements are not exactly huge: $1 per year for life or a million years, whichever comes first.
Ghost attack insurance is also available, and can be purchased in conjunction with alien abduction coverage.
Some 20,000 Europeans have purchases ghost insurance protection, including the Royal Falcon Hotel in Lowestoft, England. The hotel's policy purchase was spurred by guest complaints of ghosts, with management insuring staff and customers against death and disability caused by ghosts, poltergeists and other phenomena.
Surprisingly, only about 20,000 Europeans have purchased ghost insurance protection. This includes the Royal Falcon Hotel in Lowestoft, England. After some guest complained of ghosts, management insured its staff and customers against death and disability caused by ghosts, poltergeists, and other phenomena.
What may be the most practical form of insurance among the lot is coverage for businesses in the rare eventuality that the employees win the lottery in a pool.
With odds estimated at 14 million to one of winning, some companies may want to hedge their bets and buy insurance from Lloyd's – who offer a policy that will pay the expenses associated with losing your employees if they suddenly up and leave after a large lottery win.