Far out Friday: Driver of crashed flash car facing jail for insurance fraud | Insurance Business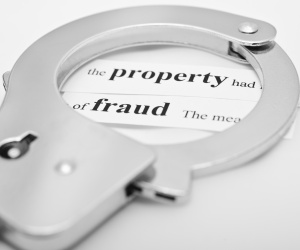 A US driver has admitted to deliberately crashing his rare US$1m Bugatti into a swamp so he could collect a $2.2m insurance payout on the vehicle.
Andy Lee House, 39, originally claimed he had swerved to avoid a pelican causing his 2006 Bugatti Veyron to end up in the swamp, the
Daily Mail
reported.
The performance car dealer, from Texas, then ruined the car by not turning off the engine allowing it to fill with salt water, claiming he was being attacked by mosquitoes at the time.
However, House changed his plea when it transpired that a passing motorist, who had been admiring the vehicle and used his phone to record it, posted the footage to You Tube.
The man had captured the car as it went off the road and into a metre of water.
This prompted insurance company investigators to note discrepancies in his account.
Authorities say House had bought the car with a $1m interest-free loan from a friend then bought insurance on it as a collector's vehicle, valuing it at more than $2m.
The Veyron is said to be the world's fastest street-legal production car capable of reaching over 400km per hour. Only 300 were ever made.
The accident, in November 2009, occurred just three weeks after House bought the car.
He was then hit with a lawsuit from his Philadelphia insurers who claimed he was committing fraud because there was no pelican visible in the video.
They also said he had made no attempts to brake and there were no skid marks found on the road.
They said the car expert 'left the vehicle running for over 15 minutes while it was submerged until it died on its own causing unnecessary damage to the vehicle's engine.'
The insurance company also argued that the accident actually occurred outside the scope of a collector vehicle because House had put nearly 2000km on the Bugatti during the three weeks he owned it.
House initially counter-sued, demanding the withheld $2.2m for his ruined car but then pleaded guilty to wire mail fraud.
He will now be sentenced and faces up to 20 years in federal prison.
Records show that he was also convicted of an attempt to commit theft charge and an evading arrest charge in the 90's.