Far Out Friday: Facebook foils Playboy fraud | Insurance Business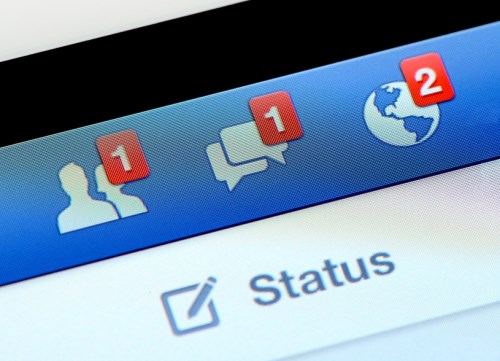 A personal trainer and martial artist, and his partner, a Playboy model, were found to have made false insurance claims after their social media posts unravelled their accounts of injuries sustained from a car crash.
Rafal Sikorski, 29, and Anna Radomska, 31, made claims for £6,700 (approximately $11,800) and £6,500 (approximately $11,450) respectively after a car collided with their Mercedes at the Beckton Park roundabout in east London in May 2015 – an incident which investigators suspect was staged.
The pair claimed that they suffered injuries lasting around seven months from the crash, and had needed extensive physiotherapy - but their social media posts revealed that they had taken part in intensive martial arts training in Thailand just weeks after the collision.
Investigators for Horwich Farrelly found evidence online which showed that the couple had undergone physical training in Phuket, Thailand, in July 2015, and Sikorski had gone on to compete in an extreme martial arts contest in Manilla, Philippines.
Despite his alleged neck, knee, shoulder and back injuries, Sikorski went on to win gold and silver medals in categories open only to brown and black belts.
Radomska's claim that she was unable to socialise or attend any gym classes following her injuries, and that her ability to exercise or wear high heels was affected, came unstuck after photographs she shared on Facebook showed her taking part in horse riding and wearing stilettos in the weeks and months after the incident.
During the trial, heard at Wandsworth County Court, the claimants struggled under cross-examination, stating that some of the photos posted on social media were taken before the incident, and conceding that they had travelled to Asia but had only taken part in light training.
A district judge said that there were clear inconsistencies in the pair's accounts – which included Sikorski referring to the wrong injured knee at one point during his testimony – and ordered the couple to pay costs of £9,892 (approx. $17, 400)
"This is a great result for our insurer client, Liberty," Jared Mallinson, Counter Fraud Partner at Horwich Farrelly, commented.
"Our intelligence team carried out some exceptional investigative work which was invaluable in presenting our case to the judge, with the result that these false claims were dismissed."
Related stories:
Far Out Friday: Vindaloo exclusion for choc expert's insurance
Far Out Friday: Lemonade stall liability