Far out Friday: Fat employees face weighted premiums | Insurance Business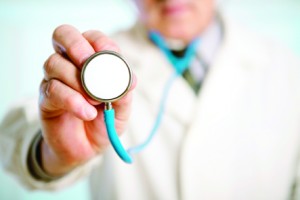 'Fat tax' for staff
Employees in an American company will have to disclose their body weight, fat and other medical conditions or face higher insurance premiums.
Doctors must also determine the blood pressure, glucose and lipid levels, or pay an extra $47 per month [US $50] for benefits, WSFA reports.
Rhode Island company CVS said the move was to help staff make "the best decisions about their own health care".
CVS customers have branded it "ridiculous" and tantamount to discrimination.
Insurers linked to horsemeat scandal
Insurers could be forced to pay out on liability claims relating to contaminated meat claims, namely horsemeat, being sold in UK supermarkets.
Horsemeat was sold in major supermarket chain Tesco, Asda, The Co-Op, Lidl, Iceland , Morrisons and others. It was also marketed as beef, was sold on market stalls in Northern England. The supermarkets enacted a product recall.
Insurers have created liability clauses that limit liability within product recall policies, according to Post but it depends on whether the product could or would cause bodily harm. Horsemeat is expected to cause neither so insurers may not have to pay out beyond product recall.
Post reported although the market is dominated by Ark, Canopius, Kiln, Liberty, Mancjhester Underwriting, Sagicor and XL; Ark, Sagicor, Manchester Underwriting, Liberty and Kiln all denied receiving claims. Canopius and XL were unavailable for comment.