Far Out Friday: Fraudster caught out with viral challenge | Insurance Business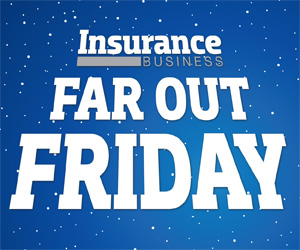 The ALS/MND ice-bucket challenge swept the world at the end of 2014 and helped raise millions of dollars for charity, however one hapless participant could face a six figure legal bill or time in jail.
Jamie Robinson, a police officer from Pasadena, California, has been charged with insurance fraud for allegedly participating in the ice-bucket challenge while claiming disability benefits for a lower back injury, according to the Los Angeles District Attorney's office.
Robinson pleaded not guilty to four counts of insurance fraud dating back to 2012 with the state estimating total losses of up to $146, 000.
The fraud was discovered when Robinson posted an ice-bucket challenge video online in July 2014 where she picked up a five gallon bucket of water and ice and poured it on a fellow officer.
KTLA5
, a Los Angeles news station, reported that the bucket filled with water would weigh approximately 20kg.
In a statement, Deputy District Attorney Arunas Sodonis of the Healthcare Fraud Division said Robison is accused of exaggerating injuries on two occasions to collect disability benefits.
If convicted of the charges, Robinson faces a maximum sentence of six years, four months in prison and is set appear in court later this year.
To donate to ALS/MND research and to find out more about the ice-bucket challenge, click
here
.