Far Out Friday: Injured TV show contestants' lack of insurance | Insurance Business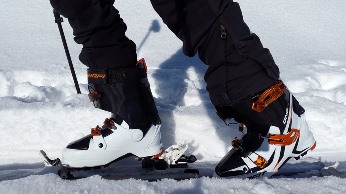 The producers of British ski reality show The Jump have been criticised for not putting adequate insurance cover in place for its celebrity contestants, many of whom have been seriously injured during filming.
The show, now in its third series, sees various well known participants training to master various winter sports such as ski jumping or speed skating.
But with three contestants leaving the show in just the first two weeks of filming, there have been calls for the show to be pulled and insurance cost estimates were being put at nearly $70,000 per episode.
Holby City actress Tina Hobley suffered a dislocated elbow, Olympic swimmer Rebecca Adlington dislocated a shoulder and gymnast Beth Tweddle ended up with a back injury.
While Channel 4 said there were appropriate levels of insurance and that each contestant was made fully aware of the level of cover before signing, an investigation by
The Mirror
newspaper found injured stars were not insured for loss of earnings in the event of a serious injury.
Comedian Marcus Brigstocke, who appeared on the show in 2014, snapped cruciate ligaments in his knee and was unable to work for most of the following year.
He said: "With hindsight there was one question I should have asked about insurance cover that I didn't, which was not dealing with the injury but loss of earnings – being someone self-employed and taking a lot of time off recovering."
He said the 'catastrophic' incident had cost him a lot of money and had effectively 'f***** up a whole year of my life'.
Legal experts Quittance have estimated the cost of injuries for the first two episodes at over $320,000 without loss of earnings which could send it up into the millions.
But the TV station defended the show by arguing that 46 stars had participated 'successfully',
The Mirror
reported.
However, a total of 11 contestants have been forced to withdraw since The Jump began with the most serious injuries including Ola Jordan's ruptured knee and Sally Bercow's shattered leg, which broke in nine places.
Ski-jumper Eddie 'the Eagle' Edwards blamed the lack of training for the high number of injuries.
In previous series the celebrities have practised for several weeks prior to the show being screened on a daily basis but this year they arrived in Austria just a fortnight before the first show, now being screened weekly.
"As I hear of each celebrity injury, part of me wants to leap up and down, shouting, 'I told you so!'" Edwards said.