Far Out Friday: Insurance ads you won't want to skip | Insurance Business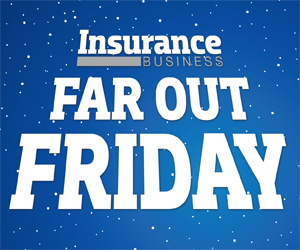 We all know how frustrating it is when you're trying to show someone the latest hilarious cat video on YouTube and you have to endure the annoying ad at the beginning.
Most of us instantly click on the Skip This Ad button as soon as it pops up.
But US insurance company Geico have come up with an ingenious set of ads specially designed to put the product right up front whilst hooking you in during that first crucial five seconds – AND keep you watching right to the end.
Even better, they are funny too.
The ads have been created by The Martin Agency, which proudly admits their Geico ads have "taken the fear out of insurance and replaced it with fun, ease and savings not to mention advertising that viewers actually seek out."
They go on to say: "In our nearly two decades together, Geico has grown from number seven to number three in the category and continues to be the fastest-growing insurance company out there."
The latest ads have even warranted a mention in
Time
magazine, which said: "Geico actually rewards viewers with an ad that is simple, funny, and watchable and thus, really effective.
"While the solution seems obvious, it's hard to engage today's jaded consumers and Geico has managed it."
Most aptly, the company has called the series of ads 'Unskippable'.
You can check two of them out here: