Far Out Friday: Insurance manager steals from employer to pay gambling debts | Insurance Business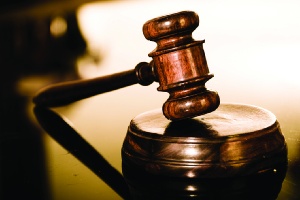 A UK-based insurance claims manager who stole thousands of pounds from his employer to settle online gambling debts is carrying out 300 hours of unpaid work and serving a 24 month jail term suspended for two years.
Some may say Michael Clegg got off lightly. Clegg processed fraudulent medical claims from three friends - Mark Bibby, Adam Green and Stuart Walker - which led to pay-outs totalling £34,000 between December 2011 and April 2012. Clegg personally pocketed over £14,000, with Bibby, Green and Walker taking the rest.
The fraud was uncovered when Clegg's employer noticed anomalies in the payment to Walker and referred the case to the City of London Police's Insurance Fraud Enforcement Department (IFED).
IFED detectives arrested Clegg and a junior member of his team in early 2013, along with Bibby, Green and Walker.
Subsequent enquiries revealed that Clegg had overseen the completion of the computer transactions for the claims and the override of the computer procedures to enable payments to be paid to his three associates.
It was also established that Clegg had introduced Bibby, Green and Walker to the insurer and that Green had actually applied for insurance on Clegg's mobile phone while he was present.
Clegg was charged with, and later pleaded guilty to, fraud by abuse of position. Bibby, Green and Walker were each charged with, and admitted, a count of fraud by false representation. Two of the men were sentenced alongside Clegg. Bibby was given a four month jail term suspended for 18 months and was ordered to complete 180 hours unpaid work.
Green, aged 28, of Meadowbank Avenue, Atherton, was ordered to undertake 120 hours unpaid work. Walker will be sentenced at a later date. Clegg's colleague, who was arrested in early 2013, was charged with fraud by abuse of position. The colleague was acquitted following a trial. ​​
DC Mick Jones, who led IFED's investigation, said: "Clegg racked up £10,000 of gambling debts and then decided that his employer was going to be the one to foot the bill.
"To do this he concocted a fraud that saw him abuse his position of authority to ensure he and his friends picked up a substantial payout. Unfortunately for all four of them they, like so many before, were unable to cover their tracks and will now pay for their crime."