Far Out Friday: Insurance reps second most dangerous to live with | Insurance Business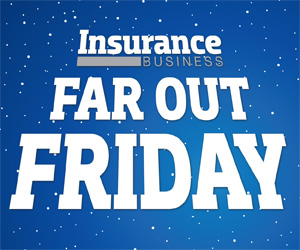 A new analysis of home insurance claims has discovered who is most likely to burn your house down, flood the bathroom, or leave your door unlocked or windows open when you're out – and it doesn't look good for those working in insurance!
According to the study, by the
Daily Mirror
newspaper's Mirror Money Saving section, insurance representatives are the occupation group in second place for professions that claim the most.
The 10 professions that claim the most were:
1 supply teacher
2 insurance representative
3 trainer
4 head teacher
5 finance director
6 home help
7 technician
8 business consultant
9 signalman
10 financial advisor
The safest professions were training consultant, photographer, transport officer, postwoman, ground worker, systems manager, deputy manager, contractor, building inspector and motor engineer.
The survey also looked at marital status, with separated people making the most insurance claims, and married people making twice as many claims than those in a civil partnership.
According to age groups, people in their 60s were the most likely to claim, with those in their 20s and 40s safer than those in their 30s.
People with birthdays between March 14 and April 14 were the riskiest to share a flat with, while those born between October 23 and November 22 are the safest to live with.
So if you're a separated insurance broker in your 60s and Pisces is your star sign, don't be surprised if no one answers your Flatmate Wanted ad.