Far out Friday: Introducing some of the world's insurance billionaires | Insurance Business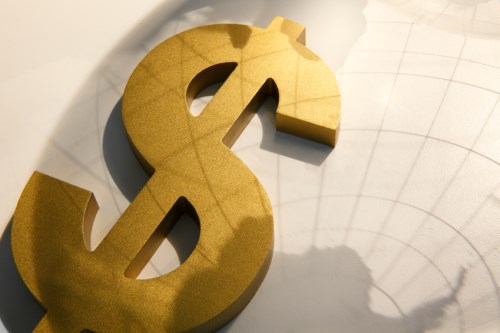 In the face of volatile stock markets, plummeting oil prices and a stronger dollar that has led to a drop in billionaire fortunes for the first time since 2009, it's time to spare a thought for the world's beleaguered billionaires.
Forbes
magazine revealed in its annual guide to the world's richest people, that the number of billionaires had plunged from a record 1,826 a year ago down to just 1,810.
The son of a Chicago meat-packer, a former appliance door-to-door salesman, a World War II flight navigator and a diehard environmentalist are just some of this year's billionaires with links to the insurance industry.
No. 1,694: Ion Tiriac, 76 (Bucharest, Romania)
With a net worth of $1.14 billion earned through the banking and insurance sectors, self-made financial and real estate investor Ion Tiriac has his fingers in insurance and auto leasing pies, as well as running his high-end car museum devoted to luxury motorcycles and cars.
A keen sportsman, Tiriac competed in the 1960 Olympics as an ice-hockey player and later turned to tennis.
He went on to coach tennis luminaries such as Boris Becker, Steffi Graf and Goran Ivanisevic.
No. 1,577
(Four-way tie): William Berkley
Owner of insurance company W. R. Berkley Corp, which he founded in 1967 as a Harvard student, William Berkley (net worth $1.14 billion) has been in the insurance game for 45 years.
The company, which generated $5.3 billion in revenues in 2013, does business via 27 subsidiaries that insure everything from mobile surgery units to jewels to fine art.
One of its fastest growing branches insures sports and entertainment companies.
No. 1,577 (four-way tie): Henry Engelhardt, 58 (Cardiff, United Kingdom)
Before deciding to become an entrepreneur, Henry Engelhardt, the son of a meat-packer had considered becoming a journalist. In 1993, he founded The Admiral Group, a Welsh insurance company providing home and car insurance in the UK.
The trailblazing company dreamed up the country's first online insurance price comparison website and has become known for its irreverent, employee-friendly culture.
As well as its base in Cardiff, Admiral has branches in Spain, France, Italy and the United States.
Engelhardt has revealed that he will be standing down in mid-2016 but will still retain involvement in the company.
No. 1,577 (four-way tie): V. Prem Watsa, 65 (Toronto, Canada)
Born in Hyderabad, India, Prem Watsa attended the University of Western Ontario where he obtained an MBA and paid his way through his study by selling appliances door to door.
After dabbling as an investment analyst, he went out on his own in 1984.
Watsa began accumulating insurance companies and founded his own Toronto-based financial services company, Fairfax Financial Holdings, in 1985.
Fairfax now maintains property and casualty insurance and reinsurance interests spanning four continents. Additionally it owns stakes in numerous companies including IBM and BlackBerry.