Far Out Friday: Lemonade stall liability | Insurance Business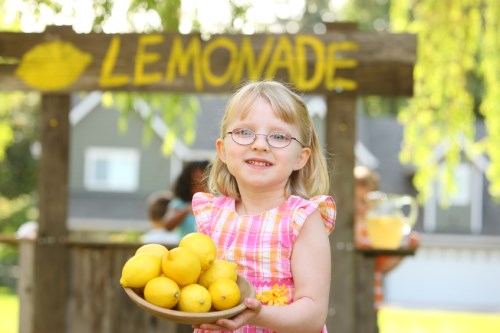 Setting up a lemonade stall to sell refreshing drinks to passers-by is a familiar milestone in the early years of many a budding entrepreneur.
But for one little girl in California the harsh realities of the world of business are kicking in early.
Ten-year-old Annabelle Lockwood has been told by Orange County health officials she needs liability insurance and a business licence costing $3,500 to carry on running her lemonade stand.
And while the story has made headlines for being an example of ridiculous government overreach, this determined girl was not one to let that put her off.
The youngster got the idea to set up 'Loco Lemon' in her townhouse complex on a cart her dad built her for her 10
th
birthday back in June.
It was a hot summer's day and she had spent the evening before squeezing lemons.
She was amazed by the response to the various gourmet flavours, which included watermelon and blueberry ginger, and sold out every day, the
Daily Mail
reported.
But trouble arose when her family got a letter from the residents' group at the complex calling the stand a 'safety hazard' and forbidding her from setting it up again.
She tried out a few alternative spots but then got told by officials at Orange County that she had to pay up a total of $3,500 and about $500 per year after that if she wanted to continue trading.
She also needed an approved cart, a licence and an approved space to make the lemonade as well.
And she has had to turn down a wedding and some corporate events until she can get the proper paperwork.
Her family has responded by setting up a GoFundMe page to try and meet the costs with a goal set of $2,500.
It reads: "As a small business owner myself, I know that this isn't much to start a potentially successful business.
"But to a 10-year-old, it seems like a million.
"This isn't just another business venture… it's becoming a life lesson for a young ambitious entrepreneur.
"She's extremely passionate about her business, and we are so proud of her for creating something that so many others can enjoy!"
Related stories:
Far Out Friday: Woman cuts off limbs for insurance payout
Far Out Friday: Olympics-related sickies most likely down under
Far Out Friday: From Carpool to car insurance