Far Out Friday: MP plays Candy Crush to alleviate insurance hearing boredom | Insurance Business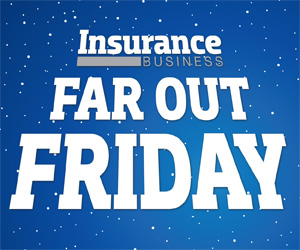 A Tory MP has been named and shamed for playing Candy Crush on his iPad for over two hours during a select committee hearing on pensions and the insurance industry.
MP Nigel Mills was exposed by
The Sun
newspaper when they published photographs showing him enjoying the online hit game Candy Crush Saga during a Work and Pensions Committee evidence session.
A source had told the newspaper they watched him playing the game over a period of two and a half hours.
While he initially promised to 'try not to do it again' he has since issued a statement apologising unreservedly for his behaviour.
"It is a fantastic privilege to represent Amber Valley and I hope constituents will continue to support my campaigns such as lower taxes for hardworking people," he said.
Meanwhile, one of his colleagues Sir Edward Leigh, came to his defence suggesting Mills was only trying to 'keep himself awake' during a boring committee meeting.
Leigh said: "I survived nine years as chairman of the Public Accounts Committee and I just about managed not to go to sleep and not to play computer games but my God, it was boring!" he told the
BBC
.
"So if Nigel has to keep himself awake by playing computer games, good on him."
A House of Commons spokesman said the photographs, shot over Mills' shoulder, broke strict parliamentary rules and would be investigated by the Serjeant at Arms.
But TaxPayers' Alliance spokesman John O'Connell said this was beside the point, reported the
Daily Mail
.
"The issue isn't how the photos got out, but why the MP was messing around on video games during the Committee and why Parliament insists on these outdated filming regulations for what is, lest we forget, a public meeting."
Candy Crush Saga is a free-to-download mobile game where users can pay extra for more moves to improve their score. It is now played more than a billion times a day, according to its developer King.com.