Far Out Friday: Mr Whippy fraudster gets licked | Insurance Business Australia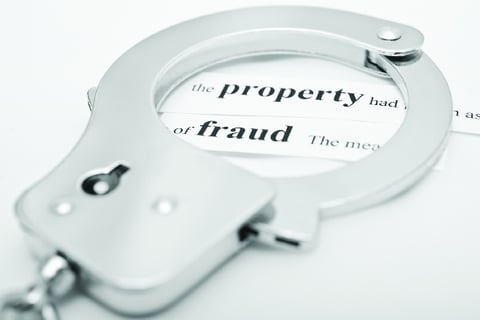 A man who chose the rocky road to profit is now paying the price of his insurance fraud scam with a suspended jail sentence.
Barry Mark Sandmann, of Strood in Kent, used a Mr Whippy ice cream van to stage separate fake accidents around the UK,
Insurance Age
reported.
It began with him reversing his uninsured van into another van, following which he took out an insurance policy with
Allianz
after the collision and lied about the time of the accident.
He tried another ruse two months later reporting that he'd been in a collision with an ice cream van in Strood.
A forged estimate for the repairs to the ice cream van was sent to Allianz for more than $50,000, but when the ice cream van was inspected, specialists recognised it as the same as one they had inspected just months before in another part of the country.
NFU Mutual had paid out $32,000 by cheque to a Burnley address for that case, although the accident had happened in Bristol.
Allianz got the Insurance Fraud Enforcement Department (IFED) involved where detectives discovered the NFU Mutual cheque was cashed by somebody using a false Irish driving licence as ID.
An alert was issued, and a further case came to light involving the same Mr Whippy van, and a different insurance company – Covea Insurance.
When detectives compared images of the ice cream van taken by all three insurers, the damage was the same, the stock in the van was the same and the mileage shown on the odometer was identical.
It was found Sandmann had lied about being involved in the accident with an ice cream van in Kent to allow others to make fraudulent claims.
Detective Constable Paula Doyle, from the IFED, who investigated the case, said: "In the space of two months, Sandmann not only tried to take out a policy to cover him for an accident that had already happened, but then tried to facilitate a crash for cash scam so that others could profit.
"Thanks to the good relationships and information sharing between IFED and the insurance industry, what first appeared to be an isolated incident has been uncovered as an organised scam and we're determined to try and identify and bring all those involved to justice."
Sandmann pleaded guilty at London's Old Bailey to conspiracy to defraud and fraud by false representation. He was sentenced this week to 12 months' imprisonment (suspended for two years), ordered to carry out 180 hours of unpaid work and to pay a $400 victim surcharge and was given a 12 month supervision requirement.
But some felt Sandmann had received too soft a serve.
Allianz fraud manager Mihir Pandya said: "The courts must support the insurance industry by handing down tough sentences to help the industry win the battle against the fraudsters, so we are disappointed that Mr Sandmann was treated so leniently.
"The criminal minority must be left in no doubt that cheating on insurance is a serious crime and not a victimless opportunity to make some money."
City of London Police said the three separate claims, had they been paid out in full, would have left insurers footing a bill for hundreds and thousands.