Far Out Friday: Murdered for life insurance millions | Insurance Business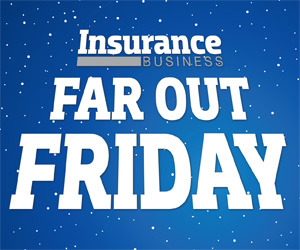 A Denver, Colorado man has been convicted of the first-degree murder of his wife who fell 37 metres to her death in a national park three years ago.
Prosecutors said Harold Henthorn, 59, had pushed his second wife Toni Henthorn off the cliff in the Rocky Mountain National Park in order to collect US$4.5 million in life insurance.
They also told jurors that Henthorn had killed his first wife Sandra Henthorn 20 years ago, although he has not been charged in that case.
Sandra Henthorn also died in a remote country area when she was crushed to death under the couple's car when it slipped off its jack as they changed the tire.
The death was ruled accidental at the time and Henthorn collected a US$496,000 life insurance policy.
When Henthorn was indicted in his second wife's slaying, the county sheriff's office reopened the old case, and the probe is ongoing, the
Daily Mail
reported.
The case came about after Henthorn gave 'wildly varying accounts' about how Toni Henthorn died.
A search warrant affidavit filed by a National Park service agent said a map of the park was found in the couple's vehicle with an 'X' marking the spot where she fell to her death.
When confronted with the map, investigators said Henthorn was 'at a loss of words' to explain it.
Prosecutors found Henthorn had scouted the remote area of the popular park nine times before bringing his wife with him to mark their 12
th
wedding anniversary.
Defence lawyers did not call any witnesses and Henthorn declined to testify in his own defence.
Henthorn, who had not worked for the 15 years prior to his arrest but still had access to about US$1.5 million in bank and investment accounts, now faces mandatory life in prison without the possibility of parole when he is sentenced on the federal conviction on 8 December 2015.