Far Out Friday: Olympics-related sickies most likely down under | Insurance Business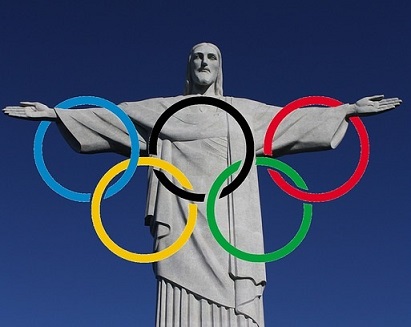 Kiwi and Australian insurance companies are among those being urged to embrace the current Olympics fever by hosting in-house events to watch the major competitions and therefore increase employee engagement.
The warning comes on the back of new research which revealed New Zealand and Australia were at the top of a list of countries most likely to have employees call in sick the day after a major sporting event.
Nine out of 10 Kiwi and Australian HR managers expect at least one of their employees to call in sick the day after a big sports happening, with at least 22% calling it 'very likely', according to the independent research by specialist recruiter Robert Half.
Brazil came next in the list (84%), followed by Chile (80%), Austria (78%), Germany (76%) and Switzerland (74%).
The Netherlands was the country least likely to have their employees call in sick at 61%.
The research also revealed that those companies which were concerned about employee absence connected to sporting events were embracing such occasions and using them as an opportunity to engage and motivate employees.
Admiral Insurance in the UK made headlines during the
Fifa World Cup in 2014 when it allowed staff to stream games straight to their desks
following similar successful initiatives during the previous Olympics and Six Nations championship.
David Jones, senior managing director Robert Half Asia Pacific, said Kiwis and Australians loved their sport but it was important not to let Olympics fever disrupt employee performance.
"While time differences might not always work in New Zealand or Australia's advantage, workplace absences can place significant pressure on a company's productivity levels.
"As a compromise, companies are often looking to host company events to watch major sporting competitions.
"While watching sports during business hours can impact a company's workplace productivity, organisations increasingly understand the added value of such events.
"Having an engaged and motivated workforce that recognises the importance of team spirit can have significant influence on achieving business goals which ultimately impacts a company's bottom line in a positive way."
Jones said international sporting competitions also provided an opportunity for employers to show their flexibility towards employees.
"Allowing staff to come in a bit later or leave early so they can watch a game is an ideal way to position the company as an employer of choice," he said.
However, it's important to remember that due to the New Zealand sevens team's shock loss to Japan yesterday and the eventing team's miss on the podium, it's quite possible some Kiwis may be calling in for a day off because they feel genuinely sick.
Related stories:
Far Out Friday: From Carpool to car insurance
Far Out Friday: Teen's Facebook challenge to broker pays off
Far Out Friday: Pokemon Go insurance now on offer