Far Out Friday: Paintball champion triggers unique insurance policy | Insurance Business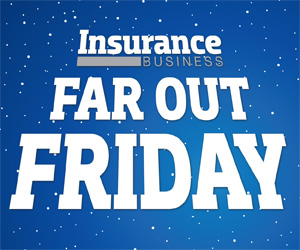 A paintball enthusiast from the United Kingdom has joined the ranks of the strangest insurance policies thanks to over $200,000 worth of cover for his trigger fingers.
Ronnie Hollington, who runs Mayhem Paintball in Essex, added his left and right trigger fingers to his insurance policy in a bid to ensure that his earnings don't drop if something disastrous happens to his prized possessions.
"I added my trigger fingers to the insurance policy because without them my career would be over," Hollington told
News.com.au.
"To me they're the most essential body part so even the thought of losing them is frightening: without them I can't do my job."
Gary Whips, on behalf of W. R. Berkley Insurance, confirmed the policy to
News.com.au.
"Ronnie insured his trigger fingers with us as part of his personal accident cover.
"In the event of an accident involving his fingers, Ronnie would receive damages of up to £100,000 ($200,211)."
With over $200,000 riding on his delicate digits, Hollington hopes that his wife, Clare, resists the temptation to cash in quick.
"£100,000 is a lot of money so I'm hoping Clare won't chop my fingers off to pocket the dough!," he said.
"I didn't tell her about it at first and I'd definitely prefer to keep my fingers than be paid the money but knowing they're insured makes me feel a bit more comfortable.
"The insurance doesn't make my fingers safer but it's nice to know I would receive a payout if I lost them."
All currencies were converted using xe.com on 12/06/2015.