Far Out Friday: Pet insurance millionaire's $1.87m private Take That concert | Insurance Business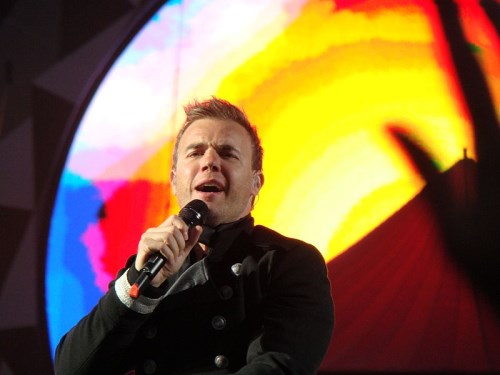 The Jersey-based founder of pet insurance company Animal Friends has defended spending AU$1.87 million (1.1 million pounds) in a charity auction to secure a private concert by her favourite band, Take That.
Superfan Elaine Fairfax, 62, has faced an ugly backlash from people criticising the amount she spent, despite the proceeds going to a worthy cause – the UK's Children in Need charity.
"They've missed the point," Fairfax told the
Daily Mail
. "None of this is really about me or even Take That, however exciting it might feel.
"Yes, 1.1 million pounds is a lot of money – but it's only money, and it's not like I've been handed it on a plate. I've worked bloody hard for it.
"The most important thing is that it has gone to Children in Need and will help vulnerable children."
Fairfax won the once-in-a-lifetime opportunity live on the Chris Evans Breakfast Show, after getting into a bidding war with Patrick from Guildford.
She said her husband of 30 years, Chris, was fully supportive of her, despite having agreed on a budget of 'only' half a million pounds the night before!
Now, the boys from the band will earn $41,481 per minute in what has to be one of their cushiest numbers to date.
Fairfax's hubby Chris said: "I don't care what it cost, she deserves it. She has spent her life helping others and working hard, now it's her turn."
Fairfax didn't have a particularly propitious start in business.
She left school at 15 with no qualifications apart from a couple of horse-riding certificates.
She then worked her way up through a number of jobs including telephone operator, girl Friday, air conditioning company worker and legal secretary while teaching horse riding in her spare time.
She met her barrister husband through her work at the riding stables and the pair got married in 1986. They didn't have children but threw their love at animals and hoped to start an animal charity together, the
Daily Mail
reported.
Instead, Fairfax had the idea to set up a pet insurance company with a difference.
For instance, every policy holder who loses a pet receives a personal letter of condolence from Fairfax who also gives a large chunk of the firm's profits to animal charities.
The company now has a turnover of $152 million a year, making it the second biggest pet insurer in the UK, and has given around $10 million to animal charities.
Fairfax's love of animals is only matched by her love for Take That, especially Gary Barlow.
When she discovered the frontman also loved animals she was smitten.
She already has signed photos, framed records, and a giant Paddington bear that was handpainted by the band which she bought for several thousand dollars in another charity auction for Save the Children.
She even has two life size cardboard cutouts of Barlow, one of which she keeps in the shower!
She has named her 18m motor yacht
Shine
after the second single from the band's 2006 comeback album and her speedboat is called
Little Shine
.
She has also met Barlow before at various other celebrity charity weekends, a backstage chat and two 'dine and disco' events.
"I just love him as a person. I'd like him to be my brother, or my friend. He's such a nice person – and he LOVES animals!"
On realising she'd won the auction she tapped into her inner teenybopper: "I am so, so excited. I just can't believe it because I've always loved them so much."
Related stories:
Far Out Friday: Buffett lunch for anonymous charity auction
Far Out Friday: Insurance broker sells world's shortest website address for $18m