Far Out Friday: Public servants' bizarre claims revealed | Insurance Business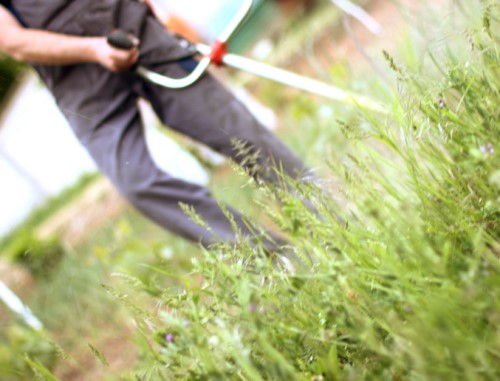 Downright bizarre workers' compensation claims made by public servants have been revealed, with the estimated cost of defending the claims set at some $60 million.
The Australian Federal government workers' compensation insurer, ComCare, has revealed a handful of claims made by real employees.
With taxpayers footing the legal bills, and some court battles lasting several years, many of the claims seem entirely unrelated to work.
One Australian Bureau of Statistics clerk claimed that he had been bullied and harassed at work, suffering "psychological injury," which caused breathlessness, fatigue and dizziness, News.com.au reported.
It all sounds believable thus far but the employee claimed that the bullying meant he could no longer mow his lawn and needed to be compensated.
Want the latest insurance industry news first? Sign up for our completely free newsletter service now.
With a wife and two adult children sharing his home, the Administrative Appeals Tribunal ruled that they might be able to help out with the gardening, at a $22,935 cost to the taxpayer, The Daily Telegraph reported.
"At a more fundamental level, we found that the (man's) breathlessness, fatigue, dizziness and sweating derived from the applicant's obesity, deteriorating cardiac condition and sleep apnoea," a published decision read, according to news.com.au
Another claim saw a female worker at the ATO request $20,000 for breast reduction surgery, which she said she needed to elevate pain in her neck and shoulders.
The ensuing legal fight saw taxpayers foot a $100,000 bill for two appearances before the Federal Court, which ruled that the surgery was not related to work.
A fellow ATO worker demanded compensation after she took longer coffee breaks.
The employee claimed that dietary requirements saw her seek out organic coffee and soy milk, which took her longer to find and led to unreasonable treatment upon her return to work.
Comcare spent $63,836 defending the claim, The Daily Telegraph reported.
Over the past four years, Comcare had legal costs totalling $57.7 million, with $38 million charged on private law firms, and saw pay outs of $9.2 million to injured bureaucrats, the publication said.
A Comcare spokesperson said that it was vital for the insurer to fight these claims, to ensure the integrity of the scheme.
"Failure to do so would expose the scheme to more claims that test the boundaries of the legislation and lead to increased legal costs to resolve disputes," the spokesperson told news.com.au.