Far Out Friday: Rappers swap 'it' for insurance | Insurance Business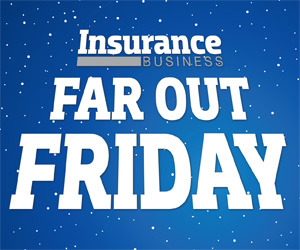 Eighties hip hop trio Salt-N-Pepa probably didn't imagine it would be insurance they were pushing when they penned their famous hit Push It.

But now the 1987 hit is the soundtrack to US motor insurance company Geico's latest TV ad, and it features the ladies themselves in a starring role, reports the Daily Mail.

The group's original line-up of Cheryl 'Salt' James, Sandra 'Pepa' Denton and Deidra 'DJ Spinderella' Roper have joined forces for a new Geico commercial encouraging people to do what they do – in Salt-N-Pepa's case, that means telling people to 'Push It'.

Now in their 40s and 50s, the ladies sing lines from their famous song through various comical scenes including helping a man get through a door, encouraging a woman to press the right buttons in an elevator as well as hyping up some football stars and a man mowing his lawn.

They even help out at a Lamaze natural birth class, telling a pregnant mother-to-be to 'Push It' to the lyrics 'Ooh baby, baby'.
And if you're wondering what Salt-N-Pepa have to do with insurance, the advertisement's voice over explains:
"If you're Salt-N-Pepa, you tell people to 'Push It'. It's what you do.

"If you want to save 15% or more on car insurance, you switch to Geico. It's what you do."

While they officially disbanded in 2002, the trio had reunited for various festivals over the years, even embarking on a national tour in 2011.

Now with this new lease of life in the advertising arena, perhaps another of their hits, 'Let's Talk About Sex', would suit insurance marketers too – 'Let's Talk About Excess' anyone…?