Far Out Friday: Revenge act sees insurance workers' phones hacked | Insurance Business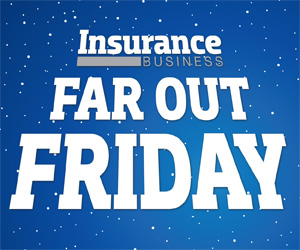 A bitter fall-out with his business partners prompted a UK computer firm boss to put his IT knowledge to illegal use and take revenge by targeting one of his company's clients, insurance company Aviva.
Richard Neale, former director at Esselar, a company he helped setup, claimed he intended just to 'cause mischief' when he hacked into 900 phones belonging to Aviva insurance employees and wiped them.
But now the 40-year-old dad-of-two has been imprisoned for 18 months after he admitted committing four cyber crimes against his former company.
The court heard how Neale timed the hacking of Aviva's system the same night that Esselar was giving a demonstration on its services at an IT showcasing event in May 2014.
This led to Aviva ending its relationship with Esselar which meant they missed out on a contract worth nearly $180,000 and submitted a damages claim for $150,000.
In a separate offence, Neale also hacked into Esselar's Twitter account and replaced the firm's logo with one of a bleeding heart, to show it had been targeted by hackers, the
Daily Mail
reported.
The prosecuting lawyer told the court the 'tangible' loss to Esselar had been over $1 million but in a statement read to the court the company said its brand was damaged 'to the point we felt we needed to rebrand'.
The revenge act, which was carried out over a period of five months, was borne out of a festering resentment triggered by an insurance payment Neale had queried with the firm's financier.
For the defence, the court heard that no data was actually lost or permanently compromised as a result of the offences and no personal information was lost, compromised or put in the public sphere, as is often the way with hacking offences.
Neale's lawyer told the court his client had 'paid deeply' for his actions in ruining the career he had spent 20 years building up.
While sentencing Neale to 18 months' imprisonment, Judge Neil Stewart said: "You parted on terms and in circumstances that left you nursing resentment.
"The prosecution describe these offences as revenge; you use the expression causing mischief. What form of words you use is beside the point: it was plainly borne of your resentment."