Far Out Friday: Santa nets a six figure salary and a pay rise | Insurance Business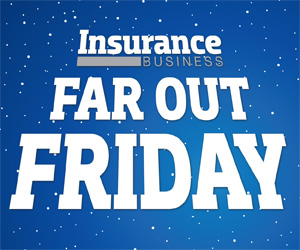 He runs one of the largest delivery systems in the world, manages a naughty and nice database of billions, oversees a gigantic toy factory in a pretty difficult climate and works alongside those two tricky customers – animals and children – so it's safe to say, Santa deserves a hearty pay-packet.
According to the
Santa Index
compiled by American insurance website Insure.com, using data from the Bureau of Labour Statistics in the US, Santa is looking at a $172,256 salary for the calendar year – up over $2,500 since last year.
Using the list of tasks that Santa is famous for and their equivalent wages in the US, the company found that Santa's role as an industrial engineer running the North Pole toy shop netted him $143,717 of his yearly earnings at 8 hours a day for 364 days a year.
His labour negotiation skills with his elves earned over $6,000 a year while his ten-hour delivery shift on Christmas Eve only earned $183.
That naughty and nice list doesn't check itself so Santa can expect $955 for his investigation skills and $600 for his twice-checked auditing.
According to Insure.com, Rudolph and co. take up an hour a day of the Santa schedule and Mr. Claus nets $5,347 for his animal skills.
Insurance Business
approached Santa for his opinion but due to the heavy workload this side of Christmas he was unavailable to comment.
Just over $170,000 seems like short-shrift for the man that brings joy (and presents) to millions worldwide and the insurer found in a survey of 1,000 adults only 16% thought Santa would be fairly compensated for his work.
29 per cent of respondents thought Santa should earn over $ 1 billion for his work ($1 for every child, worldwide under 15) while another 29 per cent thought he should do the work for free – I think we can all work out who's on the naughty and nice list there…
All figures were converted from US dollars using xe.com on 18/12/2014.