Far Out Friday: Social media reveals peak road rage times | Insurance Business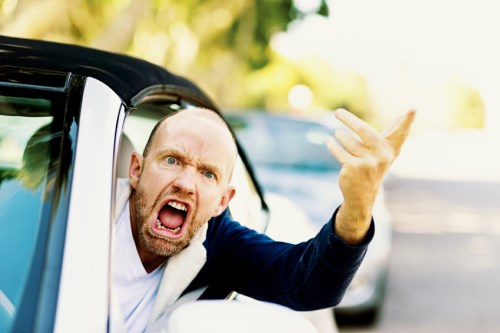 American drivers are at their angriest at 6pm on a Friday night in August, especially if they live in Hawaii.
These are the findings that researchers from insurance news and information website Auto Insurance Center (AIC) discovered after analysing 65,535 Instagram posts with the hashtag #RoadRage.
High temperatures, more holidaymakers taking to the streets, and motorists at a higher chance of consuming alcohol led to a 'perfect storm' for road rage, the researchers found.
The data revealed the cities, states, months and even the most common words associated with road rage, which include 'traffic', 'stuck', 'work', 'crazy' and, not surprisingly, numerous expletives.
States with high tourism were found to have higher road rage posts, with Hawaii topping the list at 5,872 posts possibly since traffic in Honolulu ranks as the third worst in the US.
Los Angeles topped the list of cities with the most road rage, followed by New York City.
The AIC launched the study after data collated by the National Highway Transportation Safety Administration (NHTSA) revealed the number of fatal accidents caused by road rage or aggressive driving had risen dramatically since 2004.
While the analysis revealed many trends, the researchers explained it did not highlight the grim truth of road rage, which is often tied to violence, injury and death.
Allowing extra time, adjusting your schedule to avoid the worst traffic, and listening to music were all recommended as ways to curb feelings of anger.
They also suggested breathing deeply, taking a break to stretch your legs or having some water if anger does begin to build.
And for those on the receiving end of road rage, they said to never challenge another motorist, ignore any obscenities, and avoid using the horn unnecessarily.
The researchers added that even posting on Instagram could have a beneficial effect.
"The rise of social media has given motorists new ways to vent their driving-related frustrations – a much better option than expressing anger while behind the wheel."
#RoadRage in the United States:
When people feel the most road rage:
1. August
2. July
3. October
The 'angriest' times of the day:
1. 6:00 pm
2. 5:00 pm
3. 4:00 pm
States with the most #RoadRage
1. Hawaii
2. California
3. New York
4. New Jersey
Places with the most road rage:
1. Hawaii
2. Los Angeles, CA
3. New York City, NY