Far out Friday: The 15 most stolen motorcycles | Insurance Business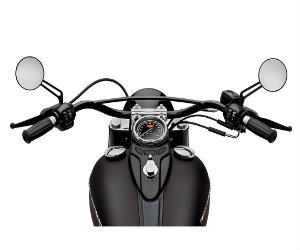 Brokers with clients who ride motorcycles designed by Honda, Yamaha or Suzuki may want to be on their guard because those bikes are most likely to get stolen, according to new research.
A report from the US National Insurance Crime Bureau which analysed data from bike thefts across the country, including model, make, and year, as well as when and where the bikes were stolen.
2007 Suzukis are the biggest target for thieves, with 1,179 of the bikes stolen last year. Not far behind are 2006 Suzukis, and 2006 and 2007 Hondas. Yamaha makes an appearance in the number five slot, with 885 2009 Yamahas stolen in 2012.
The three models - Suzuki, Honda and Yamaha - comprise the top 10 motorcycle thefts, with years ranging from 2005 to 2009. Altogether, they account for nearly 20% of total thefts. Kawasakis, Harleys and Vespas. meanwhile, fell further down the list in the top 15. In the case of Harleys, we suspect this may be due to thieves' understandable reluctance to come face-to-face with a pack of Hell's Angels.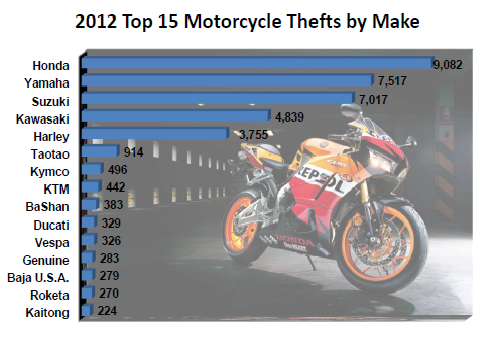 The good news is that motorcycle thefts have been on the decline since 2010. While 2011 to 2012 represented just a 1% decrease in thefts, 2010 to 2011 saw a 7.5% decline.
According to Oliver Shami of Motorcyle USA, choosing the right policy is vital when working with bikers. That's a decision those who specialise in bike insurance are best equipped to make.
"The ideal insurance agent is one who has witnessed first-hand the mess that the wrong insurance creates when it's truly needed," Shami said.