Far Out Friday: The case of the flying cabbage | Insurance Business Australia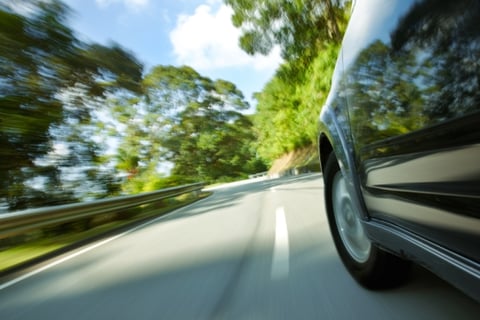 "It's raining cats and dogs," may be an old saying but one driver in the UK found out the hard way that when it starts raining cabbages, it can be rather dangerous.
Tony Eccles was driving to pick up his daughter from her job at Domino's in Lincolnshire when a runaway cabbage fell off the back of a truck passing in the opposite direction, The Daily Mail reports.
The cabbage flew through the air and smashed into Eccles' windscreen with the unbelievable footage captured on a dash cam.
The cabbage smashed through the laminated BMW windscreen, giving Eccles quite the fright.
"You wouldn't think a cabbage would cause that much damage," Eccles told the publication. "It was absolutely terrifying, it's the sort of thing that gives you a real jolt."
"I couldn't believe how deep the crack goes, I can feel how rough it is round the edges of it."

Eccles said that the bolt from the blue, or the green in this case, happened "incredibly quickly" and he wants to raise awareness of flying veg so others don't endure the same fate.
"I just want to raise a bit more awareness, because these tractor drivers need to be more careful," Eccles continued. "I don't want other people to be in my position."
Thankfully, Eccles has been able to claim over $500 (£300) from his insurer but had to fork out over $100 (£75) in repairs himself with the vehicle out of action since the incident occurred at the end of January.
Related stories:
Far Out Friday: Uninsured driver loses car, cash in motorway smash
Far Out Friday: Insurer reveals startling holiday home claims