Far out Friday: The silliest false insurance claims revealed | Insurance Business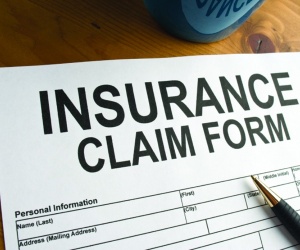 Cops take liberty with car
When police officer Suliman Kamara reported his car stolen in 2009, his insurer Liberty Mutual duly paid out US$10,000 – assuming the car was irretrievable. Little did they know that the New Jersey cop had been driving the "stolen" vehicle for three years since the alleged crime. According to the Business Insider, it was only when an LM representative saw the car parked outside Kamara's home that his plot was foiled. As a man of the law –not above it – Kamara really should have known better.
Incompetence in flagrante
Californian couple Victor and Olga Barriere were struggling with to pay the US$315,000 mortgage on their dilapidated property which they just couldn't sell. The solution? Hire handyman Thomas Trucios to torch the property so they could claim on the home insurance policy. However, as Consumer Insurance Guide reported, Trucious wasn't very experienced in the art of arson and used too much gasoline. He not only to cause an explosion that cracked the pavements but also killed himself in the ensuring blaze. The Barrieres argued they did not mean for Trucious to get hurt, but Victor was sentenced to 14 years and four months for insurance fraud, manslaughter and arson; and Olga was handed six years for fraud.
Crunch!
Would you eat glass to make a claim on a restaurant? Ronald and Mary Evanos did and it wasn't just restaurants they duped. They scammed grocers, bars and hotels out of insurance money too. The businesses always paid up and, as a result, the couple collected almost US$200,000 in bogus claims, according to PR Newswire. Don't worry, they were eventually rumbled. Ronald was thrown in jail in 2006 and Mary's bad deeds finally caught up with her in 2010 when she was charged with insurance fraud.
No more money in the kitty
Google is a great source for research, news, maps, and, apparently, committing a crime.
In March 2009, a Mr Samsonov filed an insurance claim to cover the cost of his hospital treatment after he was rear-ended at a red light. Insurer PEMCO awarded Samsonov US$3,452.
Two-and-a-half years later, he filed another claim, alleging his pet cat had been killed in the accident. PEMCO handed Samsonov $50. Unhappy with such a small sum, Samsonov told the insurer that his cat, Tom, was like a "son" to him, and sent PEMCO photos of said feline, and asked for $20,000. Suspicious of his request, the insurer did some digging and found that the photos Samsonov had sent were of two different cats, neither of which belonged to him. Samsonov had taken to Google Images to source photos of his beloved "Tom".
Samsonov was subsequently charged with first-degree attempted theft and felony insurance fraud.
Airport airhead
It's not just the US that is littered with cretinous criminals – the UK has them too. In December last year, Ayodele Salako was jailed for using a frying pan receipt as evidence for a £2,000 fraudulent travel insurance claim.
He had previously admitted to making a bogus claim for four mobile phones, a pair of laptops and a bundle of clothes, all supposedly kept in a small bag that he said had been stolen while he was travelling to Heathrow Airport.
Salako's suspicious insurer referred the case to the police, who arrested him at his London home. Salako could not prove he ever owned the majority of the items he claimed for and could not verify he had a flight booked on the day he reported the theft had occurred. He was charged with fraud by false representation and was sentenced to six weeks in prison.