Far out Friday: time to insure your kids' schoolbags? | Insurance Business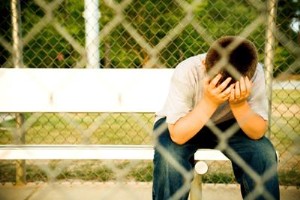 Back to school is always a complicated time. You've got new sets of school uniforms to sort out, shiny new school shoes, matching stationery sets – and don't forget the healthy, low-GI lunches.
But there's another thing that harassed parents need to factor into the school run, according to
IAG
's NRMA Insurance brand – and that's insuring their kids' schoolbags. Really? Schoolbags? OK, we know Australia is chronically underinsured, but surely this is a step too far.
NRMA Insurance's research suggests not. Its survey of 375 Australian parents with school children more than 12 years old has revealed that 8% of students are carrying up to $1,000 worth of technology items with them daily.
The survey showed 73% of teens carry a mobile phone, 38% carry a laptop and 27% carry a tablet computer.
NRMA Insurance spokesperson Tracy Woodley said theft or loss of these items is an emerging insurance issue and is reminding parents to ensure these valuables are protected when taken outside the home.
"Students have such a strong appetite for technology and living in a digital world, technology is more and more a central part of the classroom and for family communication," she said.
"Children find themselves in situations or locations where their items or backpack may be lost or stolen. When you think about the cost of replacing these technology items, parents could be up for hundreds if not thousands of dollars."
Now, as far as
Insurance Business
is concerned, we're fairly sure that this is a non-issue of the highest order as any decent home & contents policy should cover this in a blink of an eye. Also, teaching kids to take responsibility for their possessions (or pay the cost) would also be no bad thing.
Still, we may be mistaken (or excessively grouchy – deadlines are known to do that to us), and perhaps NRMA have a point. If that's the case, why stop at schoolbags? Let's make sure lunchboxes are covered in case of food contamination, that kids have life insurance just in case of accidents during playground games – and let's not forget a policy guarding the little darlings against future income loss in case of bad marks too.
What do you think? Is this just a grab for column inches by NRMA, or is there a place for schoolbag insurance? What other risks of school life should we be insuring our kids against?