Far Out Friday: What your mobile says about you | Insurance Business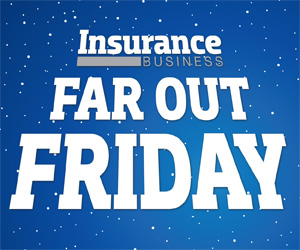 For some people, owning the latest gadget trumps everything else in life – just ask the teenager who camping outside a central London Apple store to be first in line to buy the latest iPhone.
Reading a hardback on the bus is likely to afford you strange looks from Kindle owners. iPhone acquaintances may turn their back on you if you whip out your Nokia 1200 to check your high score on snakes.
Research commissioned by UK telecommunications company TalkTalk Mobile, and studies by Roy Morgan has found that your phone says a lot more about you (and your disposable income) than you think.
iPhone
These smart phone fans are confident, daring, bright and flirty. They're the hardest workers, the most ambitious and most well-travelled. The touch screen supporters tend to believe they are the most attractive suffice to say they spend a lot of money on clothes and grooming. While they rate themselves rather highly, they think their bosses do, too. Oh, and they tend to work in the media…
Blackberry
These guys earn big bucks. They're loud and bubbly – maybe that explains why they have the most long-term relationships and send the most calls and texts. The BlackBerry user is a big foodie – eating out is more like a religious exercise for them, than a treat only to be enjoyed once a year on an anniversary (at the same restaurant they've been taking their partner to for the past 20 years). Wherever they go to get their culinary fix, it's likely to be followed by a hot beverage as they also drink the most tea and coffee. But getting these guys to be punctual for an appointment is harder than choosing a restaurant they will approve of – they are regularly late. You can find Blackberry owners working hard in finance, property and health.
Android
Yes, Android isn't a mobile phone device – it's an operating system – but there's some interesting research on Android users, too: If you own an Android get out the acrylic paints and the blank canvas because you guys are the creative types. Don't tell the Blackberry users (because they'll want a dinner invite) but Android owners are the best cooks. They also drink the most alcohol (no judgement) and watch the most TV (again, no judgement). On a lighter note, they are the most polite, calm and shy. These cool callers are putting their artistic flare into action working in culture, sports and the arts.
What about other handsets, you ask?
Samsung
These users tend to be over the age of 50, adverse to risk and have something against air travel. They also tend to dress conservatively.
Sony Ericsson
Much like their Blackberry brethren, are food fans but unlike their friends, they prefer junk food over gourmet dishes. Having a social life is a top priority.
LG
Research by Roy Morgan found that these users a predominately female and are not mechanically minded.
Let's remember the most important thing – it's not about the phone you own, it's about the apps.