Far Out Friday: Where there is pain, there is PLESUR | Insurance Business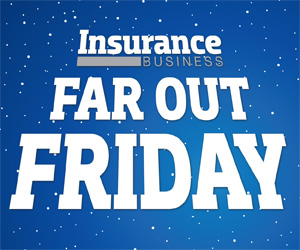 It ranks as every petrol head's dream followed swiftly by a nightmare - to own a Ferrari and then destroy it.
An Adelaide man has been left rueing his losses after slamming his week-old, $110,000 Ferrari into a tree in Adelaide without insurance in place, according to
The Daily Mail.
The refurbished 1991 Ferrari 348 was described in
The Adelaide Advertiser
as one of the best conditioned models ever seen after the previous owner spent $80, 000 on refurbishment costs.
The car, complete with PLESUR personalised license plates, was purchased by an unnamed man two weeks ago before the sports car slammed into a tree on King George Avenue in Adelaide last week.
The driver escaped the accident unscathed but for his obviously dented ego, while his passenger suffered head and leg injuries.
The Ferrari, on the other hand, wasn't as lucky.
The previous owner of the Ferrari, who undertook the $80,000 restoration, told
The Adelaide Advertiser
, that the true extent of the damage hasn't settled in yet.
"It hasn't hit me properly yet," he said.
"(It was) described by a Ferrari concours judge as the best conditioned 348 he's ever seen."
The previous owner confirmed that the car was only delivered on April 10 and destroyed on April 15.
The crash is proof if ever it was needed that money might be able to buy you many things, but sense isn't one of them.