Far Out Friday: Wild child actress picked to film car insurance ad | Insurance Business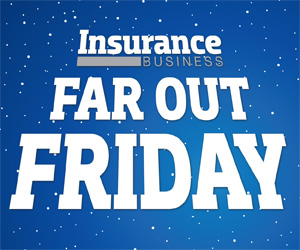 Notorious former child star Lindsay Lohan is starring in a new advert for US car insurance company Esurance – despite being better known for her chequered driving history.
With at least five serious car-related incidents under her belt, Lohan is hardly a pin-up girl for safe driving and would probably be considered an insurer's worst nightmare.
The 28 year old was arrested for her first DUI in 2007, when after a short rehab stay she was once more arrested for DUI and for driving with a suspended license, reports the
Daily Mail
.
Then in 2012 she allegedly hit a car outside a West Hollywood club, before months later writing off her Porsche as she drove down the Pacific Coast Highway while late for a Malibu shoot for the movie
Liz & Dick
.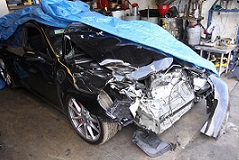 That time she was hospitalised and the driver of the truck she hit later sued her for the injuries she sustained.
Later in the year she was alleged to have hit a pedestrian outside a New York club.
So there's no doubting she knows her stuff when it comes to making a claim – and with Esurance priding itself on making amusing adverts aimed at a younger crowd it seems the savvy company will use her dubious driving history to their advantage.
With filming currently taking place on California's Long Beach, there is speculation that the ad is being made to air during the Super Bowl.
The irony of Lohan's insurance campaign will not escape film fans, as she has been notoriously difficult to insure over the years for movie production.
Because of her reputation for unreliability on set she became so expensive to insure that major studios reportedly could not use her, as a delay of just one day can cost a studio up to $300,000, reports
The Independent.