Far Out Thursday: 'Dead' man swindles seven insurers for $9 million | Insurance Business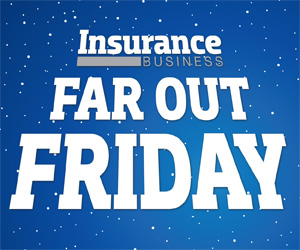 Jose Lantigua, a Florida-based businessman who once owned two furniture stores, suffered a fatal heart attack while vacationing in Venezuela in 2013, and was then cremated in the Latin American country - or at least that's what the reports said.
Lantigua travelled to Venezuela for experimental treatment of an alleged illness and suffered the 'heart attack,'
The Daily Mail
reported, only to be arrested in North Carolina last month.
The con began in 2013, when Lantigua's supposed death caused his businesses to close down and bury his estate in US$8 million of debt, according to the
Jacksonville Business Journal.
Before his 'death,' however, Lantigua had taken out US$9 million worth of life insurance policies from seven separate insurers.
One of Lantigua's insurers, American General Life Companies had its suspicions aroused about a US$2 million claim due to dodgy death certificates and holes in the family story.
The physician who signed the death certificate never examined the body and there had (obviously) been no autopsy while the 'cremation' supposedly took place some 250 miles away from where Lantigua died, according to
The Daily Mail.
At the time of his 'death,' Lantigua and his wife, Daphne Simpson, had been building a secluded home in a remote part of North Carolina – complete with a basement bunker with 20-inch thick steel doors.
"It's possible that he's been hiding out there these past couple of years," Joe Licardo, a Jacksonville prosecutor working the case, told
The Daily Mail.
American General's refusal to pay-out the claim interested state and federal officials who began to put a case together against Lantigua using surveillance but it was a mistake by the crook that led to his downfall.
Lantigua used the passport of an African-American man to get back into the United States and had been using the Social Security number of a woman born in 1917 – Lantigua is a 62-year-old white man.
US State Department security agents arrested Lantigua, with his false documents, and used face-recognition technology to put the finishing touches to the arrest.
While the resurrection of the Son of God is celebrated this weekend, the miraculous tale of the 62-year-old furniture store owner could end with a 30 year prison sentence.