Farmer appeals to Supreme Court for insurance docs | Insurance Business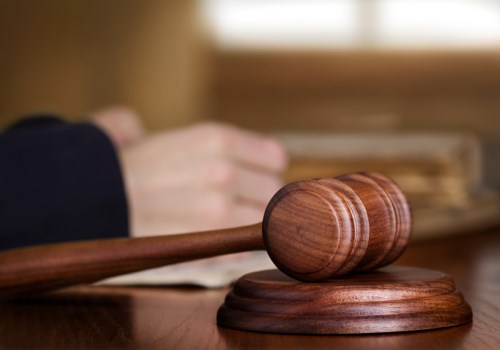 A farmer whose 800-hectare property adjoins the failed Linc Energy project on Queensland's Darling Downs is hoping to force the liquidator to release the insurance policy of the troubled oil and gas company,
ABC
reported.
Pamela Bender, whose property is inside a 320-kilometer excavation caution zone set up around the Linc trial site in 2015, has filed a 1,174-page application in the Supreme Court in Brisbane, arguing Linc's insurance documents would determine whether a class action was financially viable, said the report.
Linc Energy has been accused of wilfully and unlawfully causing serious harm to the environment by allowing contaminants from its trial underground coal gasification (UCG) plant to leech into surrounding farmland, said
ABC
.
Said action has caused "widespread," and in some areas "irreversible," damage to arable farmland, a report commissioned by the Queensland
Government
has found.
The company was committed to stand trial on five charges relating to environmental breaches but has since been placed in liquidation.
In a statement submitted to the court, Bender has alleged PPB Advisory of refusing to provide access to Linc Energy's insurance policy. The documents also showed Bender seeking to pursue Linc Energy and its former directors, including Peter Bond, for damages to her land value, said
ABC
.
"The Queensland State Government's testing, the scientific reports, the establishment of the [excavation caution zone], and the institution of criminal proceedings have all been the source of significant concern for myself and my family," Bender said in the documents.
"I wish to make a claim against Linc for diminution of my property as a result of the stigma affecting my land as a result of environmental contamination allegedly emanating from Linc's UCG facility," said Bender.
To date, 50 people have signed up to join any future class action, said
ABC
.
Stephen Longley from PPB Advisory told
ABC
that if Bender or anyone else was successful in legal action against Linc Energy, they would only join a list of unsecured creditors unlikely to receive their full debts. He added that the cost of legal action might outweigh the return.
Earlier this year, the Queensland Government has banned UCG activity due to its environmental impact.
The Supreme Court application is due to be heard on 23 August, said the report.
RELATED ARTICLES:
Insurance claims analyst nabbed for faking own accident
ACCC takes legal action against Medibank