Fast food giant claim could burn insurer | Insurance Business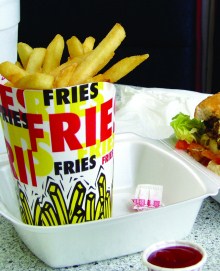 Brokers are witnessing a rise in public liability claims as a South Australian woman sues McDonald's over a cup of hot coffee spilt on her leg.
An Adelaide woman is reported to be suing the fast food giant because she was given a hot cup of coffee with the lid loosely fastened, prompting a spillage down her leg.
Jessica Wishart has issued a statement of claim to Adelaide District Court, according to Smart Company.
It is unknown who McDonald's Australia's insurer is but in a similar case in the US, a claimant won US$2.8m.
Danny Gumm, director at Parmia Insurance, told Insurance Business that major companies had made changes to their risk management process to prevent such things from occurring, including placing warnings on takeaway cups; and the use of more secure lids.
Gumm added that his brokerage had witnessed a rise in public liability claims relating to beauty therapists.
"With all of the modern technology that has been introduced into this Industry, including lasers, IPL Machines, high strength acid peels, and injectibles the most common of all injuries from claims reported to us is from accidental wax burns," he said. "Similar to the above, it is mainly caused due to lack of focus or attention at the rime."
McDonald's Australia was unavailable for comment as Insurance Business went to press.