Fed Govt launches consultation on Queensland premium hikes | Insurance Business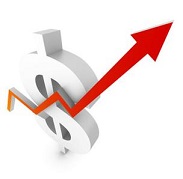 The Federal
Government
has released for public consultation a discussion paper examining the policy options to address the high cost of home and strata title in North Queensland.
This discussion paper calls for business and community input on options to:
Help consumers compare insurance products by developing an insurance information and comparison website (or an insurance 'aggregator').
Promote resilience of strata title buildings by facilitating engineering assessments of strata title properties in North Queensland.
Expand North Queensland insurance markets by encouraging participation by foreign insurers.
The Minister for Finance and Acting Assistant Treasurer, Senator the Hon Mathias Cormann, said the problem of increased premiums for home, contents and property insurance is "acute" in North Queensland. Strata title property having some of the largest premiums, rising by over two hundred per cent between 2007 and 2012.
"Homeowners in North Queensland are paying premiums around two and a half times higher than their fellow Queenslanders who live in the south of the state. We welcome views on the advantages and disadvantages of each option proposed in the discussion paper and how these could be best implemented."
Cormann said the Government is committed to working with the insurance sector to reduce its regulatory burden while also promoting certainty, and would only impose regulation where unavoidable.
"While committed to deregulation, the Government recognises the importance of the insurance industry in helping Australians to manage risk. Appropriate regulation that complements industry but fills any gaps in private sector efficiency may sometimes be necessary, after the costs and benefits of any such regulation are assessed."
The discussion paper asks for comments on the regulatory impacts that should be taken into account when considering the proposed policy measures.
The deadline for submissions is 2 June 2014. Further consultation will then be undertaken on any exposure draft legislation and regulations which may be developed following consultation on the paper, and a subsequent Regulation Impact Statement.
The consultation can be found
here
.