Federal Budget 2020: Insurance boost, tax cuts, $1 trillion debt | Insurance Business Australia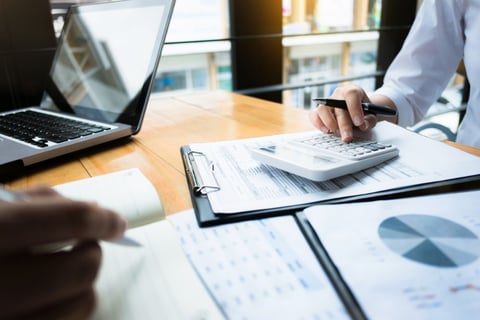 The Federal Government of Australia has given the National Disability Insurance Scheme (NDIS) a $3.9 billion boost in its latest Budget, which is set to take Australia toward record debt of almost $1 trillion.
The coronavirus-delayed Budget, announced on Monday, includes $50 billion in fast-tracked tax cuts and $4 billion in young worker (aged between 16-35) wage subsidies for businesses. It also includes $2 billion in new research and development funding, $14 billion to accelerate and fund infrastructure programs, and $1 billion to support the construction of affordable housing.
The boost to the NDIS is part of a string of health funding commitments the Government is making, which include more than $16 billion in COVID-19 health measures, and the doubling of Government-subsidised mental health services, which will now be available to all Australians.
No new measures have been introduced for the residential aged care sector, which has been heavily impacted by COVID-19, and is currently under the spotlight of a royal commission. However, as reported by ABC News, the Budget does include $1.6 billion to provide an extra 23,000 in-home aged care packages, as well as $2.6 billion for seniors, carers and disability support workers, who will receive cash payments of $500.
Most of the measures in the Budget are aimed at stimulating Australia's coronavirus-battered economy. ABC reported that country's deficit is forecast to surpass $213 billion by March 2021, at which point the Government is slated to end the JobKeeper wage subsidy program created to provide economic assistance during the height of the pandemic.
When announcing the Budget, the Government also forecast that Australia's net debt will peak at $966 billion (approximately 44% of gross domestic product) in 2024. Treasurer Josh Frydenberg commented: "This is a heavy burden but a necessary one to responsibly deal with the greatest challenge of our time."